For all of you that don't know, we have teamed up with Feast Media, giving us another platform to spread our love for grub. Here's one of our most recent posts:
(via Feast Media.)
You can't throw a food truck festival and NOT expect the JG team to show up and show out. With that being said this past weekend was the annual Sea Isle City Food Truck Festival so a couple of members of the team decided to make their way down to the Jersey shore and peep the scene… and of course, indulge in all the delicious grub. Since it was more than one member that attended we decided to do a joint review of the Festival and give you guys some of our highlights.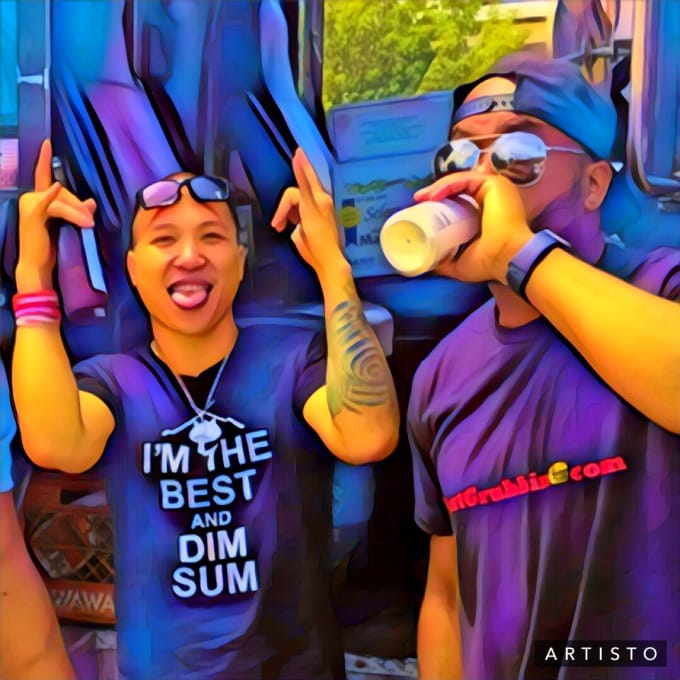 OK so for those of ya'll that are new to Just Grubbin… last time I was at a Food Truck Festival I absolutely got my ass kicked by the itis and had to tap out. It was a very shameful day for me and my loved ones as I basically had to be wheeled outta there like Paul Pierce having the bubble guts. After that food coma disaster I knew I had to redeem myself and decided to bring back-up with me this time. I immediately hit up Mo and Jamiel on some Avengers shit and we decided to roll out Sunday morning. The festival was from Friday-Sunday and only a rookie would go Saturday… just asking for crowds and long lines. I may have got slumped at Hammonton by delicious, delicious grease but that doesn't mean I'm a damn rookie!
Fast forward to us arriving at the Festival and I could tell it was gonna be lit after a few seconds. I saw some new trucks and some trucks that I recognized from my fat boy travels. I immediately spotted the "Cheezen" grilled cheese food truck and asked them what the move was… they all responded at the same time "Bourbon Bacon Jammed!" FUCKING BANGING! I never had a grilled cheese like this, the way the bacon jam mixed with the crunchiness and gooeyness of the cheddar and Gruyere made for a party in my mouth that I never experienced before. Also huge shoutout to them because they directed us to the "Good Mood=Good Food" food truck.
BREEEEHHHHHHHHHHHHHHHHHH!!!!!! I have literally zero idea how to describe this "Mac Burger" and "Pulled Pork Fries"… it's literally one of the best burgers and fries I have ever tried. No damn exaggeration… we all stopped talking and started communicating in moans and grunts. My fellow Grubbers go into more detail below, I would write more but I'm still speechless to be honest. If there was a fat boy heaven, you would see Big Pun on the couch enjoying this while watching Biggie perform.
We finished off with my man Peter Tongs truck, Dump N Roll. Now I've tried Dump N Roll multiple times but I needed my associates to taste this dumpling excellence. Peter hooked it up with one of everything off the menu and we basically set up shop at his truck for the next hour. Perfection all around, one of the standouts to me was the veggie dumpling… EVEN THEM MAKING ME EAT HEALTHY WAS BANGING!
Overall I can say we will definitely be back to next years food truck festival, and I can most certainly say I rebounded from knockout in Hammonton beautifully!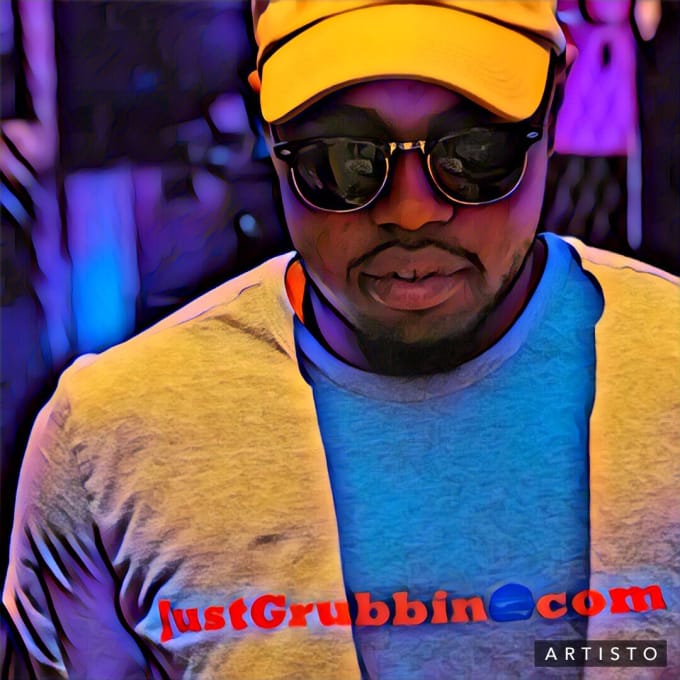 As I lay here in bed, severely itis stricken, I reflect back on what got me here. The Sea Isle City Food Truck was the perfect Sunday cheat day. No, I don't work out nor do I tend to eat healthy, so if I say this was a cheat day you know this was a glutinous haven. Food trucks arranged in a horseshoe of delicious decadence is the best way I can describe it. Since my 190-pound dad bod can only take in so much food I'll give a rundown of what trucks we decided to single out and go in on.
We started with the Cheezen Truck and struck creamy cheddar gold right away. The bourbon bacon jam grilled cheese with gruyere, cheddar, homemade bacon jam and chipotle chili aioli was a revelation. Each ingredient complimented each other harmoniously… Preach 🙏🏾🙏🏾🙏🏾.
We were then directed to the Good Mood Food Truck. This is where you go when you want to level up your guilty pleasure. We ended up with a bacon cheeseburger topped with crispy mac & cheese and BBQ pulled pork fries covered with a cilantro aioli and scallions. Shit got real… real quick. This was they type of burger that would leave Cheeseburger Eddie speechless along with the fries that would "fa sho" cross your eyes.
We had to retreat to the car for a 10 minute relax and recharge sesh just to get ready for the tail end of our mission. Dump N Roll. Please take the time to familiarize yourself with these guys. On the way to the festival I looked through their online menu and automatically knew this was where I was going. Yes, my name is Maurice and I'm an addict of all food Asian. I was super anxious to get a chance to shoot my shot and it was a wet Steph Curry splash. The owner Peter Tong and his larger than life personality is a story in itself, but blessing us with basically a 4 person dumpling sampler was the perfect introduction for me. We were given the vegetable and pork dumplings, crab rangoon, and a chipotle turkey bacon cheeseburger tempura wonton all with accompanying sauces, out of which the roasted garlic soy was my favorite. As good as every offering was for some reason the vegetable dumpling stood out the most. The veggies were sautéed and cooked in an Asian soy wash, wrapped in wontons, steamed and then pan-fried. They were a major key and I'm grateful *Dj Khaled voice*.
For some reason, I decided to push through the itis and get what I crave every time I come to the Jersey shore. Waffles and ice cream duhhhhh. I went with the La Carmel Bliss from Waffle de Lys. It had melted Nutella, salted caramel, bananas, and I added a scoop of ice cream. This is what foodgasms are made of we were getting off on this so loudly we made the young ladies next us so uncomfortable they had to switch tables. Hot sex on a platter ended the day for A Tribe Called Grubbin and what a platter it was.
---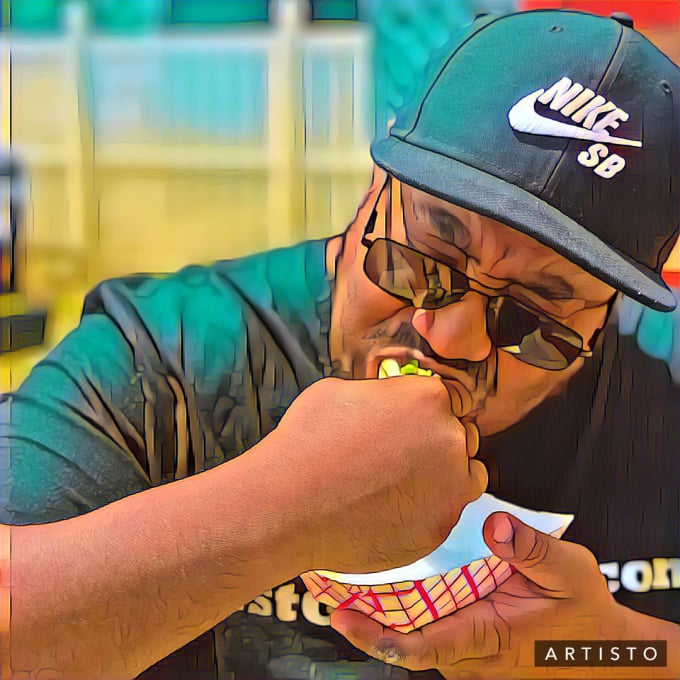 So let me tell y'all about this Sea Isle City Food truck festival. My stomach died and went to heaven. I took a nap, ate some more, then it died again. As I type this I'm still incapacitated on my couch from all the great grub. I'm gonna start with what put me to sleep the first time, the Mac and Cheese Bacon Cheese Burger from Good Food=Good Mood. This was one of those burgers where you take the first bite and then you physically can't put it down the burger till it's gone. It was a big problem because Mo and I were splitting it and I wasn't tryna share. Dual fried Mac and cheese wedges, juicy bacon, lettuce and tomato on a perfectly grilled beef patty.
That first bite goes straight to your brain, hitting all your dopamine centers. I wasn't kidding: once we ate this thing I had to go take a quick nap in the car. But even that is only half the story because we also got thee best damn BBQ Pulled Pork Fries I've ever laid my taste buds on. Never in my life have I wanted to put my face all the way into a cardboard container. Savory, sweet and lick your fingers good, these things had me wanting to slap a baby.
Next, we tried the NachYo Balls meatball taco from Mama's MeatBalls. One of the tastiest meatballs I've had. Diced jalapeños, cheddar cheese, and taco seasonings and fixin's all delivered in a soft taco shell. Whoa boy. I took that first bite and the cheese just oozed out and I was in love all over again.
Cheezen was the grilled cheese truck at the festival. Grilled cheese obviously has an unfair advantage over everything else in life because it contains the two core food groups. Cheezen's bacon grilled cheese was the gooiest sandwich I've ever gad. It dripped all down my hand and arm and into my beard. It was amazing. Bacon and bacon jam and cheese cheese cheese. Like I said, unfair advantage.
Right in the middle of our food truck journey, we stopped at Dump N Roll—which is, in my opinion, the premier dumpling truck in the world. As the kids say, these dumplings bang. We talked with the owner Peter while tasting everything on the menu and it was basically a spiritual retreat. Each dumpling has its own combination of perfect flavors. My favorite of the bunch was the Crab Rangoon Wonton. Creamy and hearty and hella flavorful: so damn good I wish I could become crab rangoon. The mac and cheese spring roll was fantastic too and made me consider quitting my day job to become a full-time dumpling and spring roll taster. Needless to say, Dump N Roll gets six thumbs up out of two.
On our way out we stopped at The Waffle de Lys dessert truck and got to taste another little piece of heaven. The ladies at the table next to us had to move away because at least one of us audibly orgasmed after every bite. A perfectly toasted waffle topped with gooey caramel, ice cream, and bananas… admittedly it's hard to get that wrong but ¡Damn! This directly led to my second nap of the day. Honestly, I've never been happier.
P.S. can't believe I left this out. Must've been overwhelmed by the thought of all that flavor. The White Garlic Truffle Fries from Dump N Roll: transcendent, luminescent, the embodiment of all that is good in the world. By the time I got to these fries I was beyond stuffed and couldn't eat another bite. I ate Every. Single. Fry.
Want more dining options? Check out more Just Grubbin suggestions here!