For all of you that don't know, we have teamed up with Feast Media, giving us another platform to spread our love for grub. Here's one of our most recent posts from grubber Hodges:
(via Feast Media.)
Last day in Baltimore and we figured we'd enjoy a quick brunch before the aquarium. After Steph's extensive research, she found a nice little hidden gem called Row House Grill. I'm guessing the special "Bartenders Brunch" is what grabbed her attention. Little did we know this happy hour would have me looking real dumb stumbling into fish tanks and Steph confessing her undying love for jellyfish to anyone who would listen. But back to RHG. 
Bartenders Brunch (Monday's 11 am-2:30 pm) is a happy hour paying homage to the hard working bartenders who deal with the drunken assholes bullshit Friday-Sunday. BOTTOMLESS Mimosas, bloodies, and Sangria for only $15. We started off with 2 Bloody Mary's to see what Bmore had to offer. Then we tried our bartender's mimosa mix which did not disappoint. 
Ps. If you're ever in town show some love to Ali, her hospitality definitely added to the experience (apologies if I butchered the spelling). Although the originality of the menu made us want to order everything on both the lunch and breakfast menus, we stuck to the hearty brunch specials!
Apps
Crab and Spinach Dip (When in Rome): Lump Blue Crab, artichoke, Old Bay, and tortilla chips. The Dip was bangin. Not too much flavor but enough to allow you to understand the Maryland way of showcasing seafood. They definitely were generous with the crab meat, but again, we are in Baltimore.
I felt like Ali was distracting us with great conversation in attempts to steer our attention away from how strong our drinks were. I figured I would switch it up and get a mimosa since I don't want my breath smelling like the Chesapeake Bay for the rest of the day. Ali brings out a fucking glass that looks like seltzer with a hint of orange dye. This sounds soft as cotton but this is literally the strongest mimosa I've ever had. This shit was 98% Champ Pag Naè with a splash of orange juice. Seven mimosas later and I AM LIT! Please don't judge me. Although I was really feeling myself and would of drank bong water at that point, but I requested a glass of sangria to get the full "Bartenders Brunch" experience. The Sangria's Fruit was a little heavy but not too much to mask the taste of the wine. I was impressed. The crowd was very diverse. Black, white, gay, straight, young, and old. All great company to say the least. They were gettin it poppin as well. Must of been a rough weekend.
With Steph being born and raised Delaware County, of course she picks the most blue collar meal there—Cream Chipped Beef over top Texas Toast. I've always had the mentality of, "No one can fuck up Cream Chipped Beef," but according to Steph, it's a fucking delicacy in Delco. Steph's a pretty tough critic when it comes to S.O.S. so if she gives her approval it must be pretty damn good.
Since I was getting punished off mimosas on a Monday afternoon and my girlfriend was housing Cream Chipped Beef, I needed to show some type of masculinity. I ordered Sausage Gravy overtop a Cheddar Biscuit. The sausage was pretty spicy but that's what I prefer. The gravy was pretty good too. It had a great texture and tasted homemade. The sausage to gravy ratio was pretty balanced. Neither were overwhelming. Now to the biscuit. Mannnnnn that shit was baked to perfection. Don't take my black card ✊🏾 but I would compare it to a Popeyes' Biscuit.
Legitness 9.0
Portions 8.7
Display 8.8
I give Row House Grill two thumbs up 👍🏾👍🏾.
If your ever in B'more I suggest you give this hidden gem a visit. This place isn't your prototypical corner bar. Row House Grill separates themselves by doing things to get the customers involved. They even have a local painter come in to show his art while teaming up with the chef to do an Art-Food paring. Unique things like this shows how food can bring people together. Thank you Row House Grill. Till next time 🙏🏾
Want more dining options? Check out more Just Grubbin suggestions here!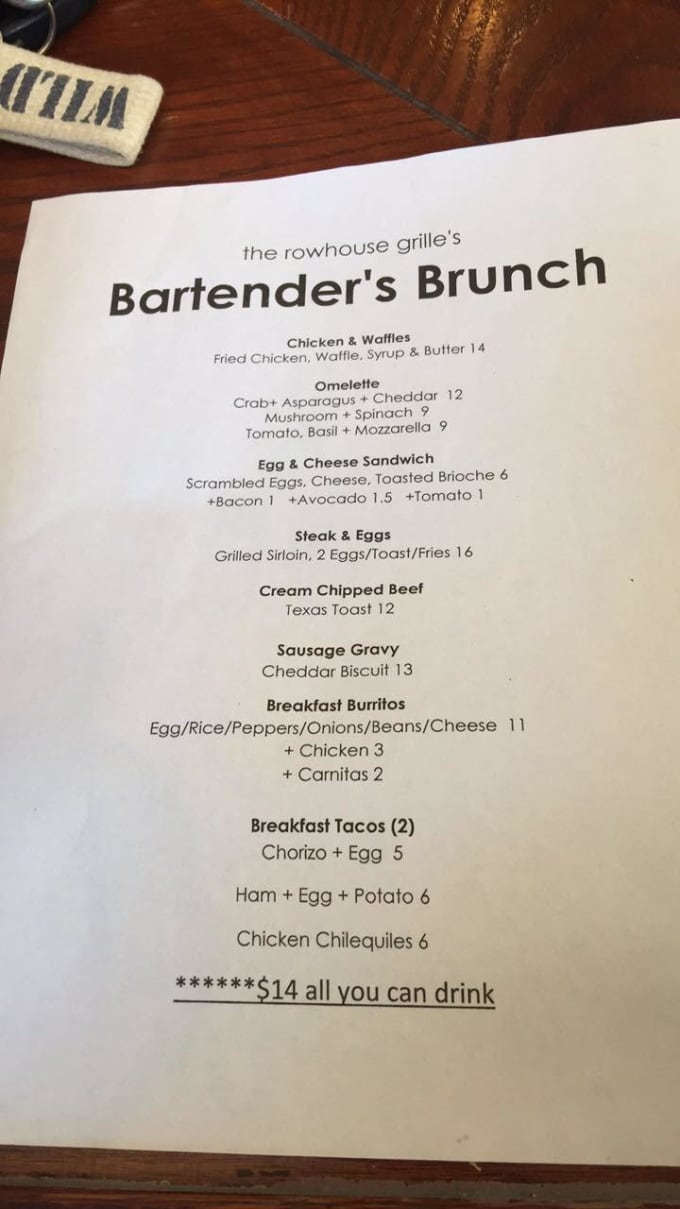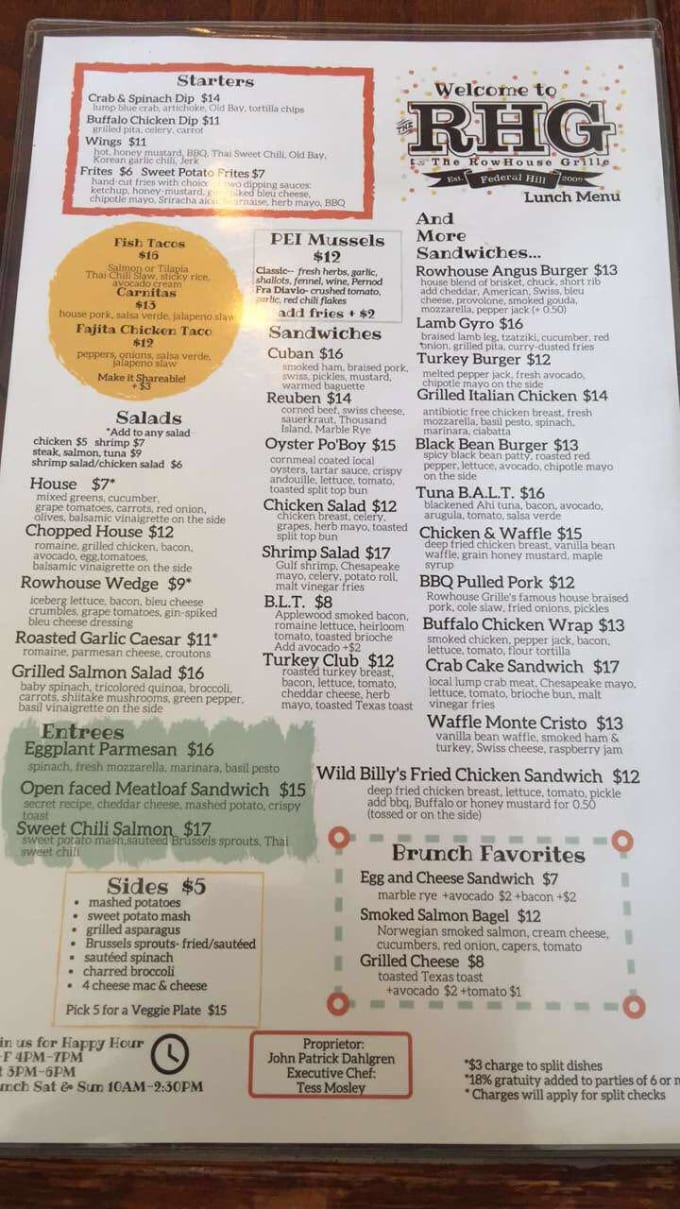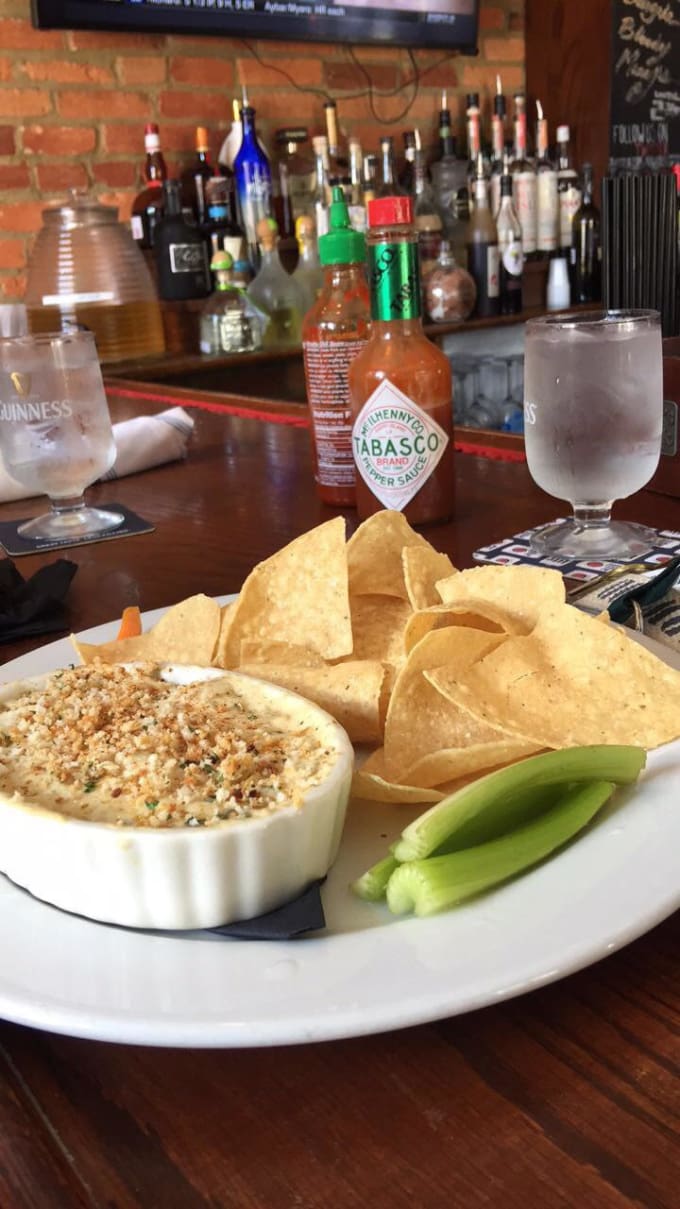 Cream Chipped Beef Over Top Texas Toast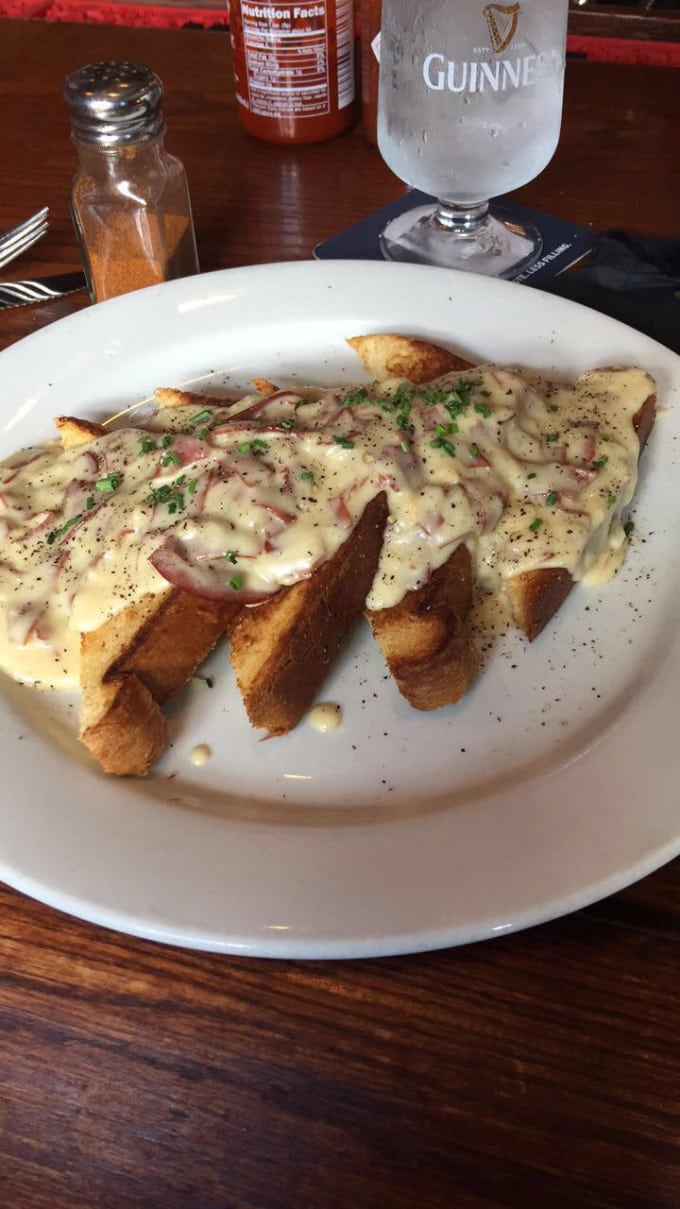 Sausage Gravy Overtop a Cheddar Biscuit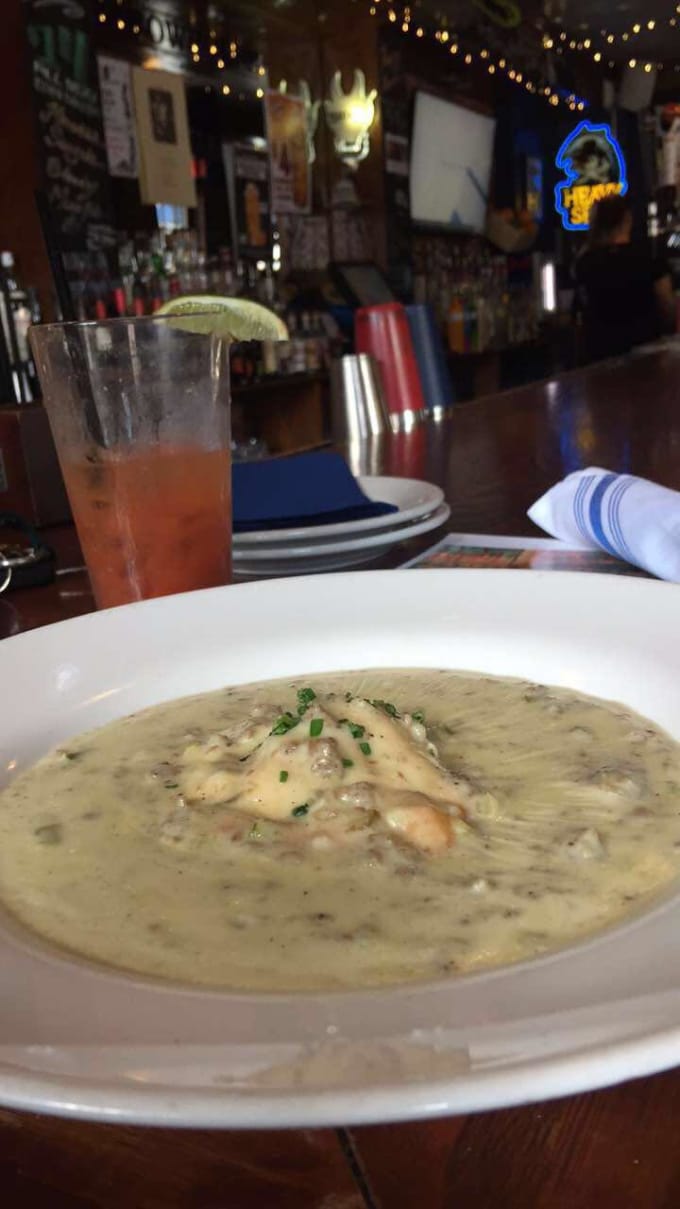 Our Adult Beverages and the Bar