(Via Feast Media.)
** Lauren and Zander are part of the JG blogging team and recently tried the Clinton Hall Challenge at New York's brand new South Street Seaport. They decided to do a joint post to share their experience.**
---
Zander – Good Evening. This Is Your Mission if you Choose to Accept IT… devour:
"3 beef patties, 3 slices of American cheese, 2 whole buns, applewood smoked bacon, onion rings, a half platter of french fries, Clinton Hall sauce and a pint of beer. 25-minute time limit" Fail this mission and you shall pay the full sticker price of $35."
So you mean to tell me that, you'll pay for me to have a strong greasy base for day-drinking with friends, on THE HOUSE!!!?! Or we could share this shit cause we got drinking to do…either way we do accept this mission.
Staring at this delectable leaning Tower of Hamburger, we came up with a game plan to coolly navigate the juicy heights of deliciousness as if we were Ethan Hunt scaling Dead Horse Point in M: I-2. Agent Xander- Descend from the top, take out the wooden support skewers, hold the burger in place for Agent L.Bidd to simultaneously separate the unstable Burger before it topples over, and sweep the corners of the tray for the fries and work back in. Chipping away at the fantastic food feast laid before us, I can't say that it was much of a chore, because after each bite I wanted more. The consistency of the burger was the same from start to finish, like 'Flava in Ya Ear (Remix)'.
The main appeal of this so-called challenge is the taste. It is not overly salty, and the fries stay moist, not soggy. Everything was hitting on all cylinders. The pickle spears on the tray are a rich verdant hue. More cucumber-like taste, than the bitter beer-face-sour-tasting-dark-misty-green-school-lunch pickles.
To cap off our Diet Defying meal we decided to get some dessert to share, for a job well done. The Walter White Methadonuts with that crystal blue sugar sprinkle and Nutella, raspberry and salted caramel fillings replete with injections via plastic syringes. I recommend combining the different flavors in the donut. It'll keep you coming back, like a true meth head. When it comes to gastropubs, Clinton Hall is the one who knocks.
---
Giant Connect Four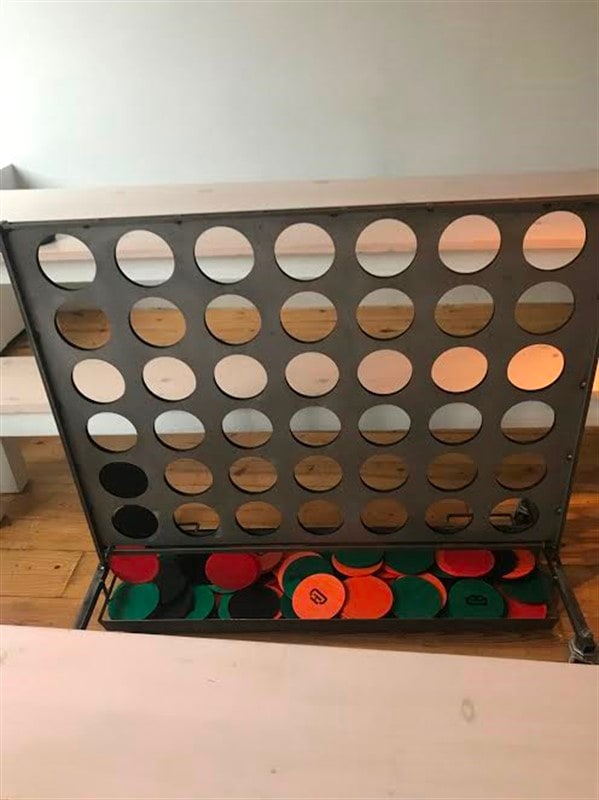 Lauren – So I was chopping it up with NY grubber Zander one day when he brought up the Clinton Hall Challenge. I immediately Googled it and decided I was overdue for a trip up to the big apple. He took me to Clinton Hall's newest location at the brand new South Street Seaport. After we observed the scene and promoted the brand for a little we decided it was time to get down to business. Clinton Hall was very dope; they had 2 floors and on the second floor had arcade games and a giant Connect Four for you to get your intoxicated gaming on.
We did the normal look over of the menu but we already knew what we were here for. We decided to just split the Clinton Hall Challenge since we had things to do that day and did not want to get stricken with a bad case of the itis. Zander goes into full description of the challenge so I won't repeat it but I can see how this burger would take down most men. Hell, most group of friends, but we easily took this stack of delicious beef and fries down. Whenever I see these challenges I expect the actual flavor to suffer since places are focused on size instead of quality. This beef, however, was seasoned perfectly which helped us murder this burger in no time. Even the tray full of french fries was banging, most challenges the fries are where they get you but we absolutely destroyed every. last. fry.
After we finished the challenge Zander suggested we finish the meal off with The Walter White Methadonuts. I had no idea what to expect but these bite-sized doughnut holes were absolutely delightful. I never had anything quite like them before. I will definitely be back to Clinton Hall and this time, me and a few members of the blogging team will take this challenge individually. Look our for that episode on the upcoming web series.
---
The Clinton Hall Challenge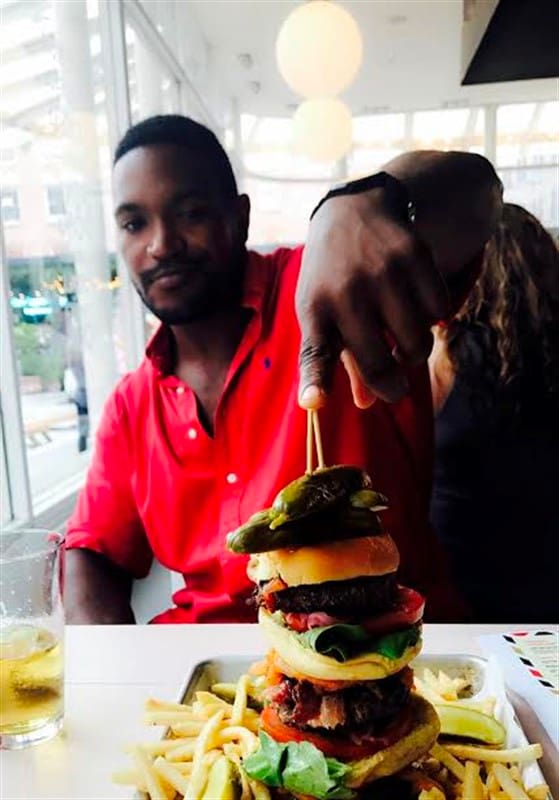 Clinton Hall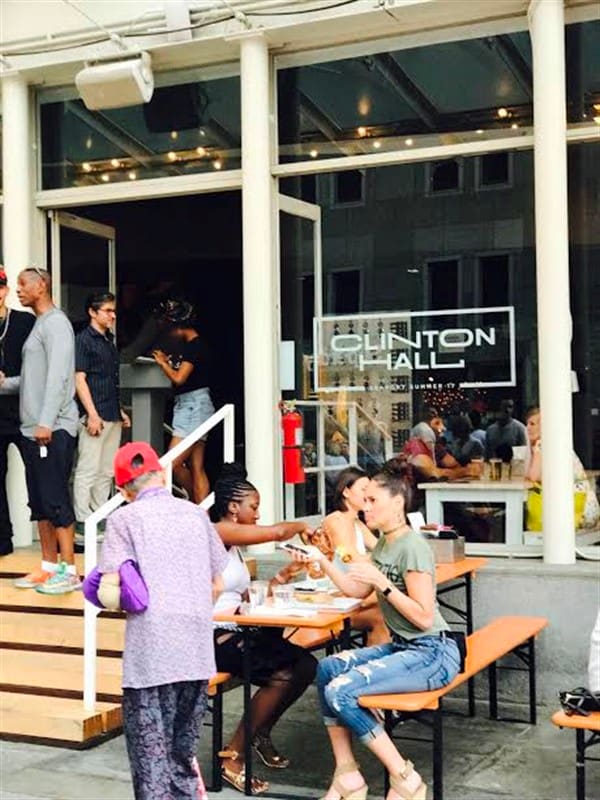 The Walter White Methdonuts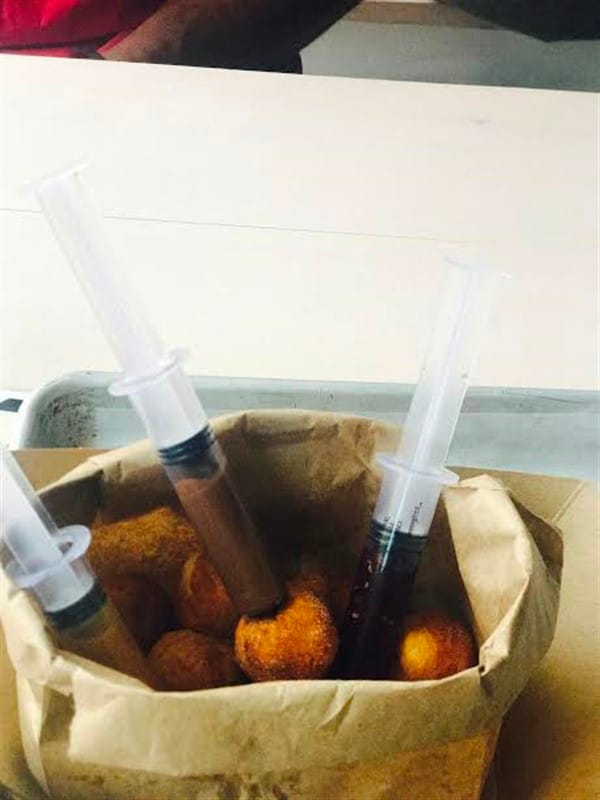 Grab some delicious food, adult drinks and enjoy the weather Want more dining options? Check out more Just Grubbin suggestions here!