Feast.Media –  Long Beach's premiere event returns for its 6th year August 1-4.
The Long Beach International Film Festival is back! These kind of festivals are the reason I got into the whole foodie blogging scene. I mean you tell me how you can possibly beat the beach, movies, AND food?! I'll answer for you, you can't. The international film festival was founded in 2012 and has taken place every year since in Long Beach, New York. This year's red carpet affair will present an international slate of over 50 short films and documentaries while cinefiles, local families, foodies, chefs, DJ's and celebrities enjoy delicious food on the beach. So again… I get to kick back with my toes in the sand, enjoying a magnificent meal and watch various new motion pictures amongst the areas tastemakers? For a whole week?! For a food blogger and someone who happens to enjoy movies this combination is undeniable.
You Never Know Who You'll See On The Red Carpet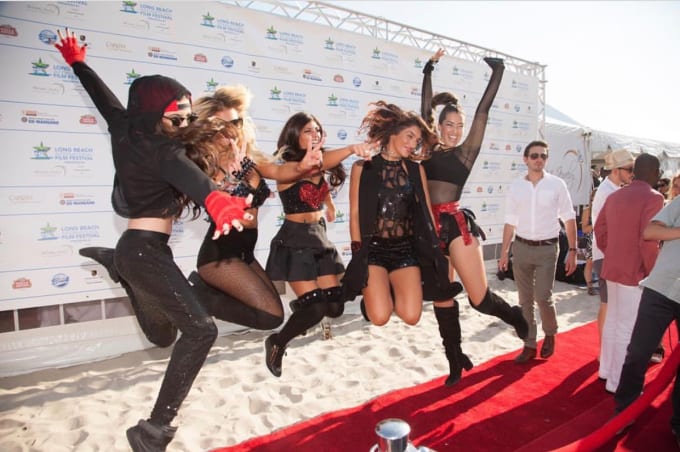 The films will vary from shorts to animated to documentaries to feature length movies. This year's festival will feature a new intimate and sophisticated foodie event presented by Devour called "Chefs & Shorts" taking place August 2nd in the Ballroom of the luxurious Allegria Oceanfront Hotel. At this event, guests will be treated to a six-course dinner and wine pairings that will actually be inspired by the short films that will be presented. The dinner will be prepared by renowned chefs, once again what a fresh concept from the creatives at Devour.
Chefs & Shorts – August 2nd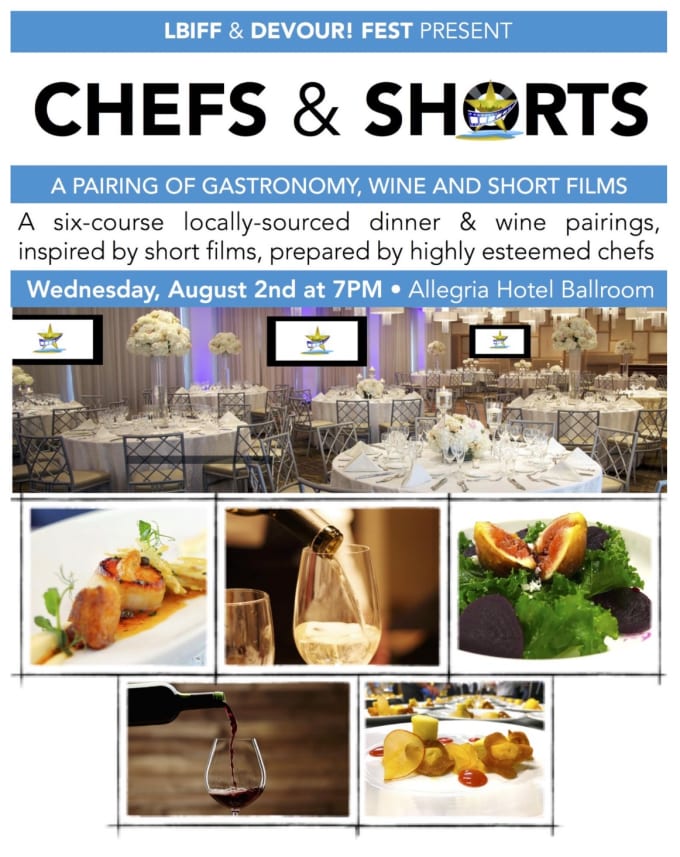 The LBIFF has something for the gamblers out there with their "Casino Night" presented by SVS Fine Jewelry that is taking place August 3rd at the Allegria. This event will be a fundraiser benefiting Cohen Children's Medical Center. It'll feature an open bar, live music, table games, and also will have a raffle, all for a great cause. Tickets are only $50 and as I previously stated everything goes to a great cause. With everything being offered I would say that's a tremendous steal for an awesome night among friends.
Casino Night – August 3rd
There will also be a concert on the beach happening on Friday, August 4th at Allegria's beachfront. The concert will begin at 5 pm and go until the sun goes down leading way to one of the premiere events of the festival. Taste on the Beach starts at 6 pm that same Friday giving the ticket holders an extremely dope experience as soon as they walk in. Guests will be greeted by a variety of wine, delectable food, and craft beer tastings right on New York's famously gorgeous Long Beach beachfront.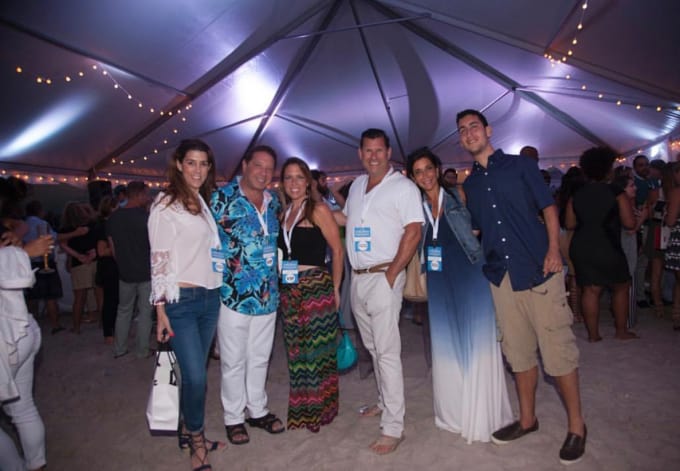 Taste on the Beach is a beach-chic atmosphere like no other featuring over 40 of Long Island's world renowned restaurants, distilleries, wineries, breweries and on top of all that there will be live music. In other words folks, it's going to be lit. Some of the food samplings that will be served are chicken valdostana from Mio Posto, spanakopita from Athenian Greek Taverna, ceviche from Verde Kitchen & Cocktail, lobster rolls from Coastal Kitchen & Daiquiri Bar, and spanakopita from Athenian Greek Taverna. My stomach started growling as I was typing all of this.
Taste on the Beach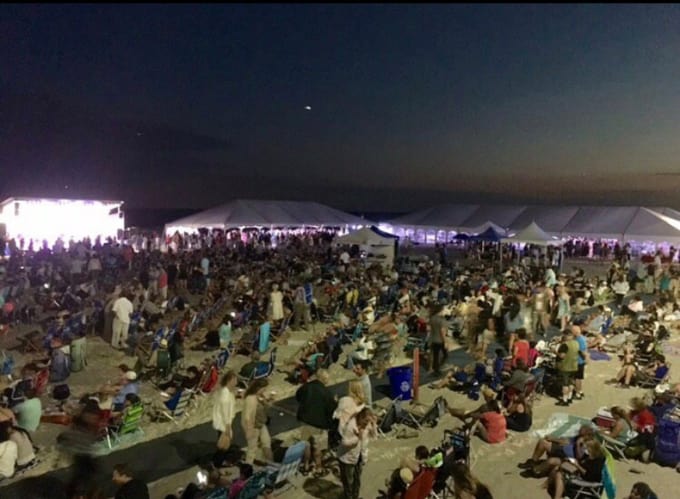 This celebration of film and food under the stars absolutely brings a new meaning to dinner and a movie. There will also be panels and a Q & A session with directors and actors. The festival ends with a "Gala Awards Ceremony" that is held on Sunday night presenting awards for Jury, Festival Honors, and Audience Awards.
Taste On The Beach – August 4th
Long Beach Residents Here's Your Discount