Feast.Media –   Our Preview of AC's Seafood Celebration Taking Place Sept. 9th & 10th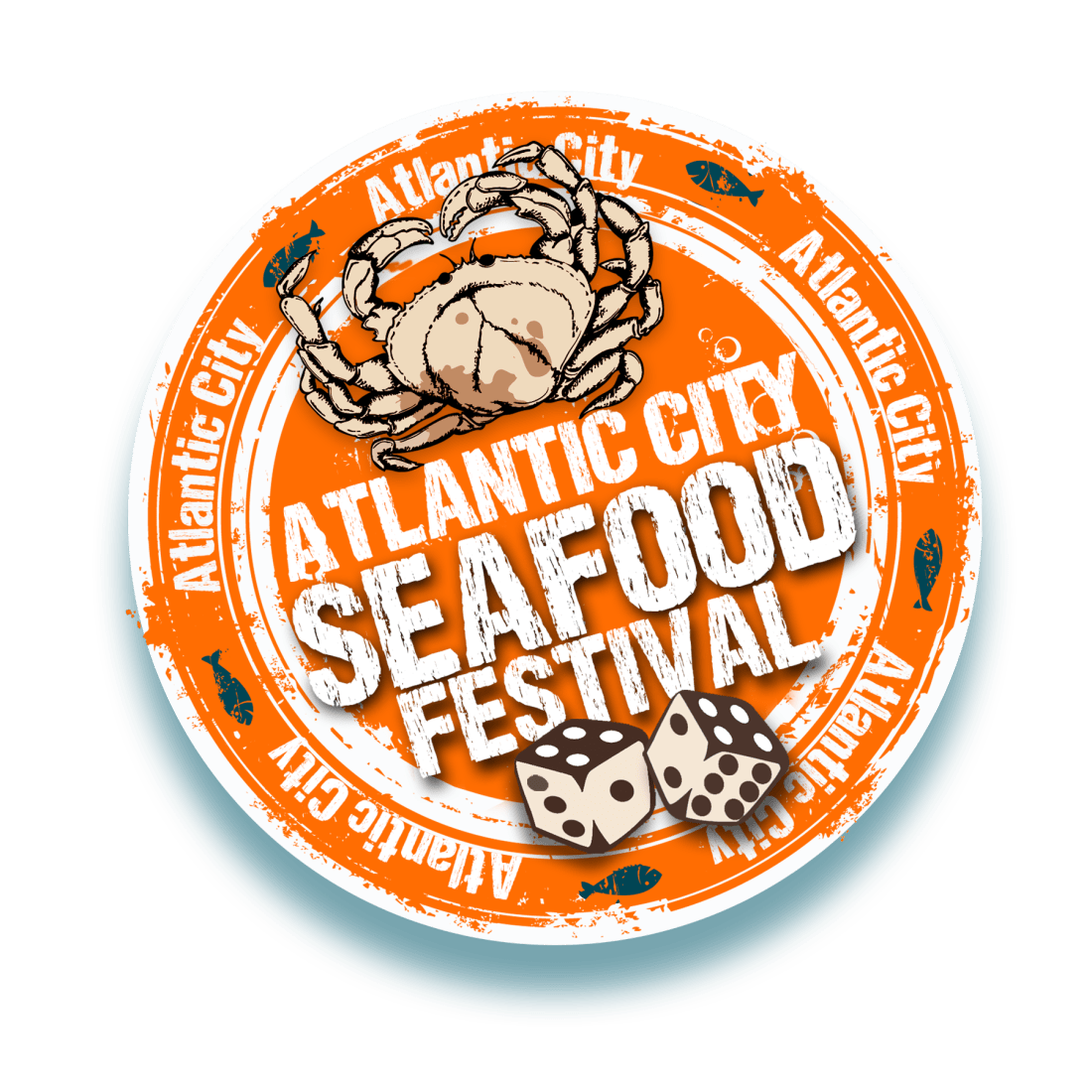 For the crustacean nation the Atlantic City Seafood Festival is back and is moving to Atlantic City's famous boardwalk! This year's festival will be held outside, adjacent to The Showboat Casino. We have some major seafood fanatics on our team of bloggers at JustGrubbin.com so this might as well be our Super Bowl. The two-day celebration will have something for all ages, including live entertainment, games, a touch tank, and so much more. With September being National Hunger Action Month, the Atlantic City Food Festival will once again support the Community Food Bank of New Jersey by donating a portion of their proceeds from the event to the organization. Last years event was able to raise $10,000 which is equivalent of $100,000 in food distributed throughout the Garden State and this year they plan on increasing that amount!
Rooms

First thing's first, let's make sure if you're attending this two-day spectacle you have somewhere to lay your head after your all worn out from banging food, entertainment, adult beverages, and activities. For the best rate that weekend, check out the Showboat for awesome prices and rooms that put you directly next to the festival.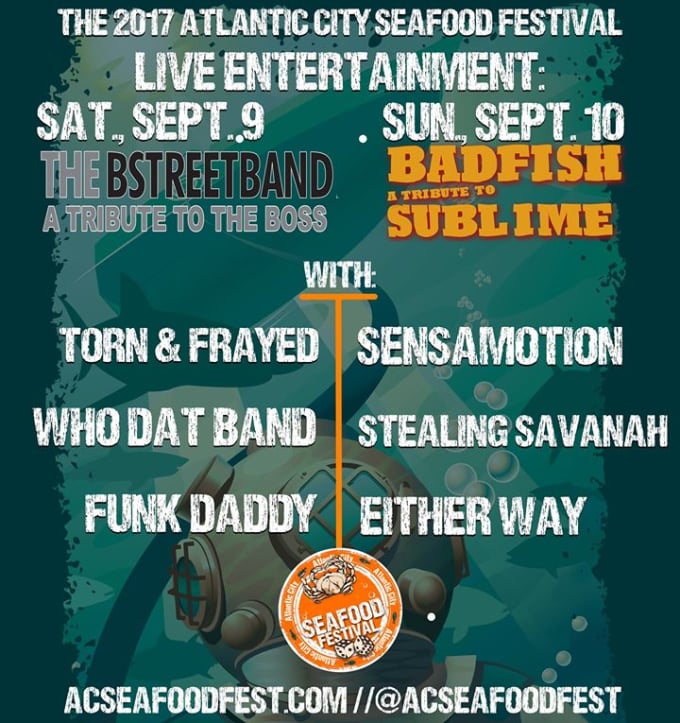 Both days of this elite event will feature live music and entertainment from multiple groups; how can you beat throwing down on delectable seafood while having your own personal soundtrack to the feast?! I'll tell you how, you can't, not with a line up featuring The BStreetband, Badfish, Torn & Frayed, Sensamotion and much more. You'll definitely catch a few members of the JG team partaking in some shrimp while two stepping and taking in the scene. You can also catch a live podcast by Fear of A Craft Beer Planet, the super entertaining beer fanatics will talk about everything from craft beer, to music, to life.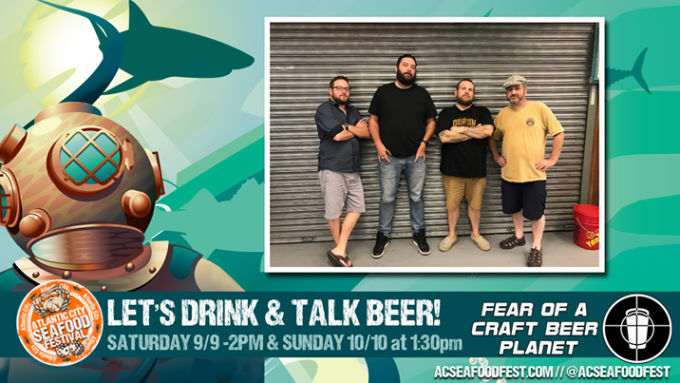 Demonstrations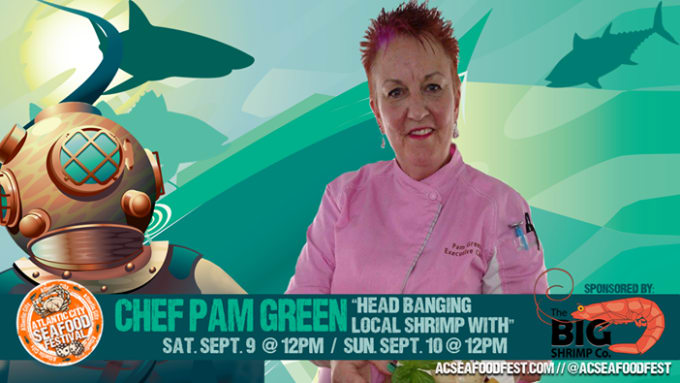 There will be multiple demonstrations taking place Saturday and Sunday but be sure to not to show up fashionably late because seating will be limited. Culinary genius Pam Green will be teaming up with The Big Shrimp Co. to bring you "Head Banging Local Shrimp" and The Pirate Chef himself, Rob English, will have an interactive demo featuring ocean to plate sustainable cooking. All demonstrations are included as part of your festival admission, the gift that keeps on giving.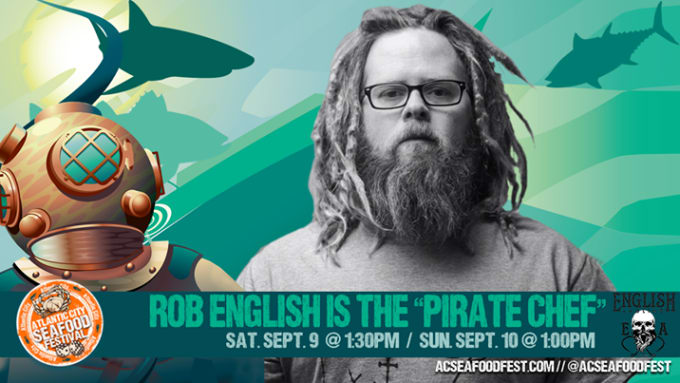 Contests and Activities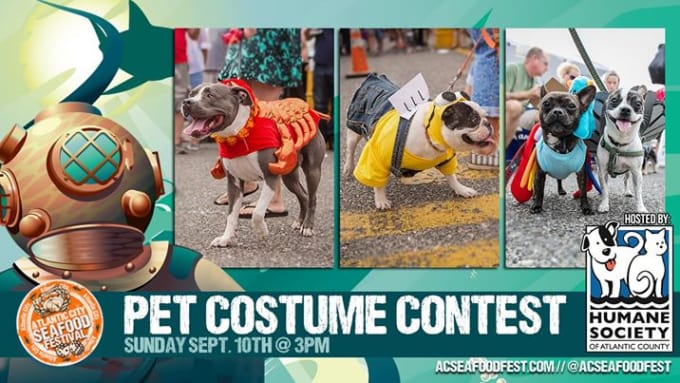 Back for the 2nd year in the row is the Annual Pet Costume Contest that will be benefiting the Humane Society of Atlantic County. So basically while you're attending one of the best food festivals of the summer, you'll also be contributing to a good cause just by attending. Remember that when you're feeling self-conscious about how much you ate, you're having a cheat day so the world can be a better place. The contest will take place Sunday and will begin promptly at 3:00 p.m. There will be a Crab Cake Eating Competition, which I personally look forward to, and a Chowder Cook-Off. Hopefully one day this food blogging stuff leads to me being able to be the judge for such dope things and then I can die right there at the table with a smile on my face and a belly full of delight. Other activities will include a touch tank presented by the Atlantic City Aquarium, live sand sculpting, a kids sand sculpting area, and wine seminars/ tasting. There will also be a full Kidz Zone sponsored by Fievel & Louise of Linwood featuring bounce amusements, sidewalk chalk, giant Jenga, and more. Oh, and did I mention the adults can enjoy an assortment of beers from The Great Brews on NJ Tasting Tent? Just another reason this is one of the most lit events of the summer.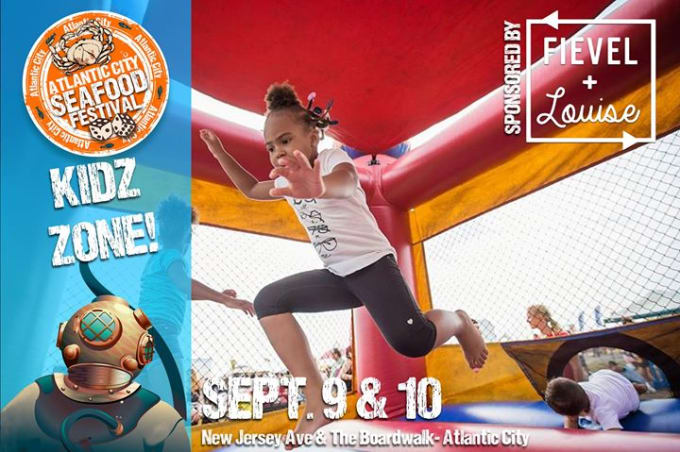 The Most Important Component: The Grub
Now one of the main reasons Good Time Tricycle Productions took the helm of one of the nations most prestigious seafood festivals 6 years ago was to give event attendees a reason to spend the day in Atlantic City and to display the city's fantastic chefs and dining options. This year's culinary partners will include Harry's Oyster bar, Dock's Oyster House, Vagabond Kitchen, Guy Fieri's Chophouse, Ruth's Chris, The Big Shrimp Co., Rainforest Cafe, and so much more. I'm not going to lie to you folks, just typing all this up has me upset we can't attend something like this every weekend.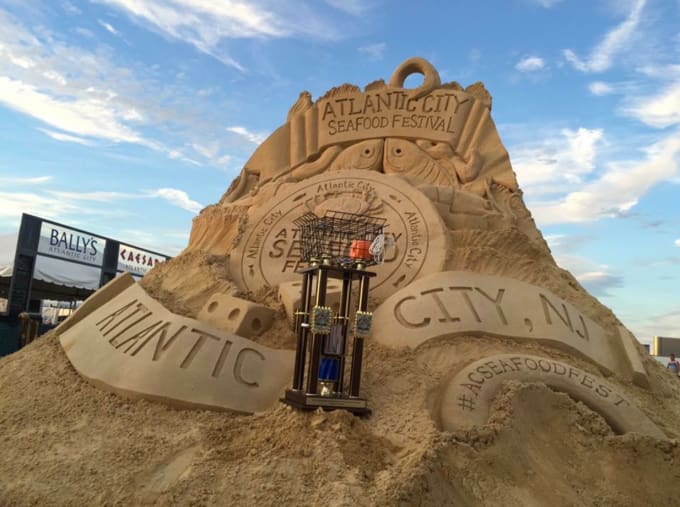 Tickets
The entry fee for the festival is only $10 per person and any child under 12 is free. Parking for the event will be at the surface lot across Pacific Avenue. For more information about the seafood spectacular, make sure to check out on their site or you can contact Jon Henderson at Jon@goodtimetricycle.com. So come on out for an awesome time and delicious food that benefits a good cause!
Want more dining options? Check out more Just Grubbin suggestions here!