Wander.Media

– 12844 East Highways 24/285 Buena Vista, CO 81211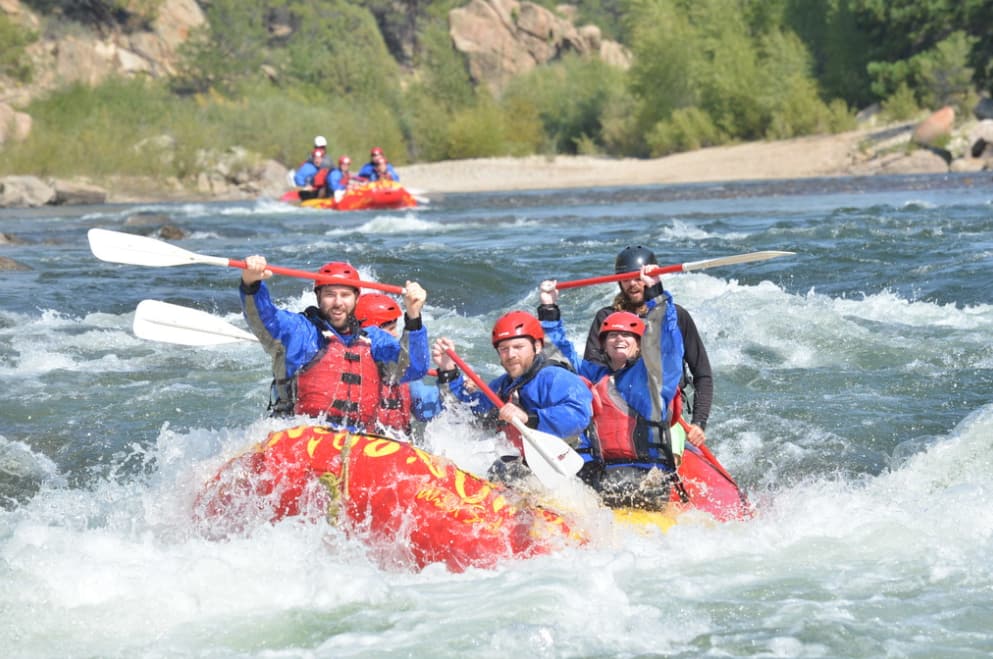 **MK is part of the JG blogging team. She recently relocated from New Jersey to Colorado. Here's her review of American Adventure Expeditions  **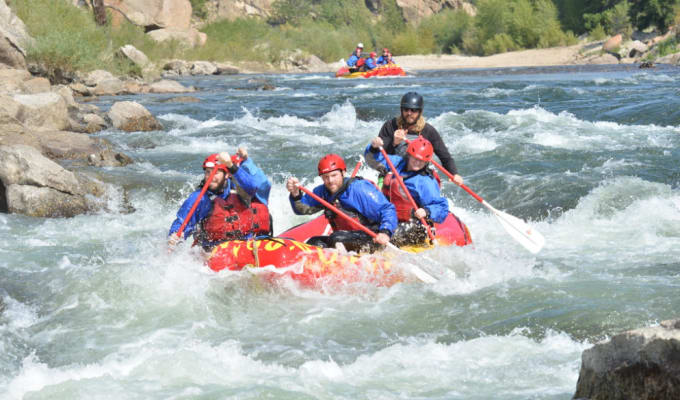 Since moving to CO in April, I haven't done much exploring outside the cities however, when I found out my friends were coming for a visit I knew I had to plan some adventures. One of the benefits of being this deep in the white community is the amount of outdoor activities I have at my disposal, but how to choose the best one?! Once I narrowed it down to white water rafting I still had about 30 different companies to pick from that had great reviews. The one that ended up sticking out to me was "American Adventure Expeditions" for the following reasons:
You could choose multiple activities within one price i.e., half day rafting/zip lining or half day rafting/hot springs
Lunch was also included in the price ummmmm duh
This company was located in Buena Vista which is one of the most beautiful areas in CO
Not sure what to expect, at 5 AM we poured our sleep riddled bodies into my faithful Subaru Malcolm and headed out. (Just a quick aside, if you plan on rafting early in the morning, please know that it is cold AF! We showed up in tank tops and shorts like asshole faces, learn from our mistakes people.) When we pulled up, we were greeted by our guides who got us properly suited up before safety prep with our group guide Levi. Now, when you go rafting you enter the river at a "put in" and exit at the "take out." Seems obvious huh? Well, my dumbass thought he was saying "puddin'" like it was some hip rafting slang used by locals…it is not. (The overarching theme of this adventure is learn from my mistakes.) Personally, I was super happy we ended up getting Levi as a guide because in addition to him being a bad mother fucker, he literally LIVED IN A VAN, DOWN BY THE RIVER! (Seriously, he did.)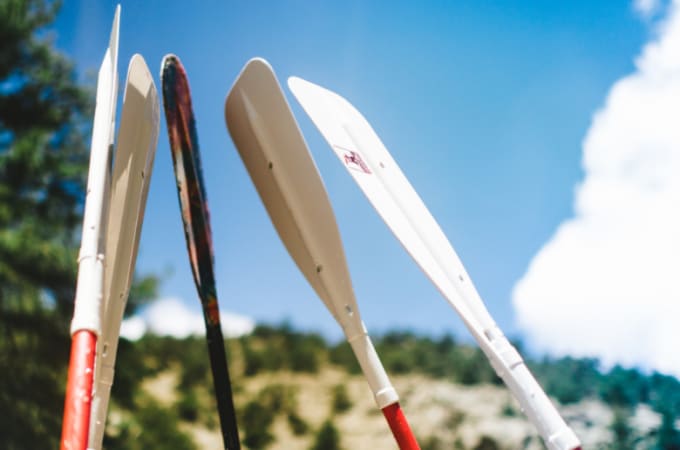 On top of the already amazing views of Brown's Canyon and badass river rapids, Levi also threw in some cliff jumping. Yes, you heard right, cliff jumping. We pulled off the river to a 20ft jump for anyone willing to try…challenge accepted. Now, I mentioned that the theme of this adventure was to learn from me, and this is probably the best example. Now, when they tell you not to hesitate LISTEN! I jumped twice, and the second time was a teachable moment. In an attempt to be funny, I put too much thought into what I was going to say and forgot about the whole ya know jumping part. The result was my body smashing the water like a slinky that got kicked down the stairs. I knew it was bad when I heard "OWWWWWWWWWWW" in unison before I even surfaced. I honestly contemplated just staying under water and living out my life with the river creatures, but I was super hungry so couldn't do that.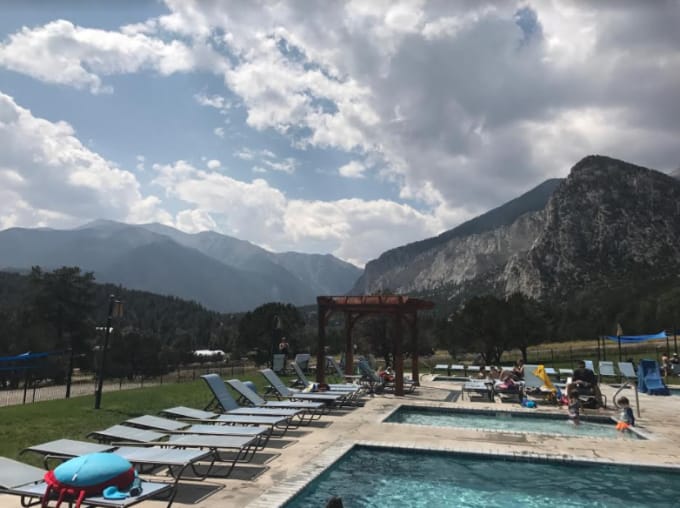 Speaking of food, when we got back, our guides grilled us up some burgers with all the fixings: bacon, avocado, CHEESEEEEEE and more bacon! Now, at this point I was ready to recommend this company to everyone because who doesn't love grilled meat after jumping off a cliff! I felt like goddamn Mother Nature made human! I didn't think our day could get much better until we got to the hot springs.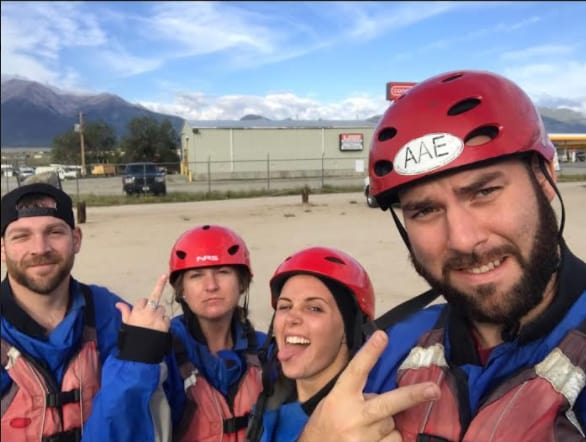 Now, there are a couple different types of hot springs in CO; there are sulfur springs which is basically just dirty fart water and full blown bond villain hot springs. If you ever come to CO, do yourself a favor and go to the hot springs at Mt. Princeton. For starters, you are in the middle of the collegiate peaks which just makes you feel like you should own a tiger as a pet and talk about diversifying your portfolio. On top of that for an extra $5 you get to use the water slide… A WATER SLIDE IN THE MOUNTAINS… Duh. They also have a beer from the local brewery, smoothies, and various snack foods. If you're ever in CO and want to white water raft, I 100% recommend American Adventure Expeditions and tell Levi I say "Hey."
Want more dining options? Check out more Just Grubbin suggestions here!