Feast.Media – Saturday September 16th marks the one year anniversary of the Mt. Holly, NJ based Pub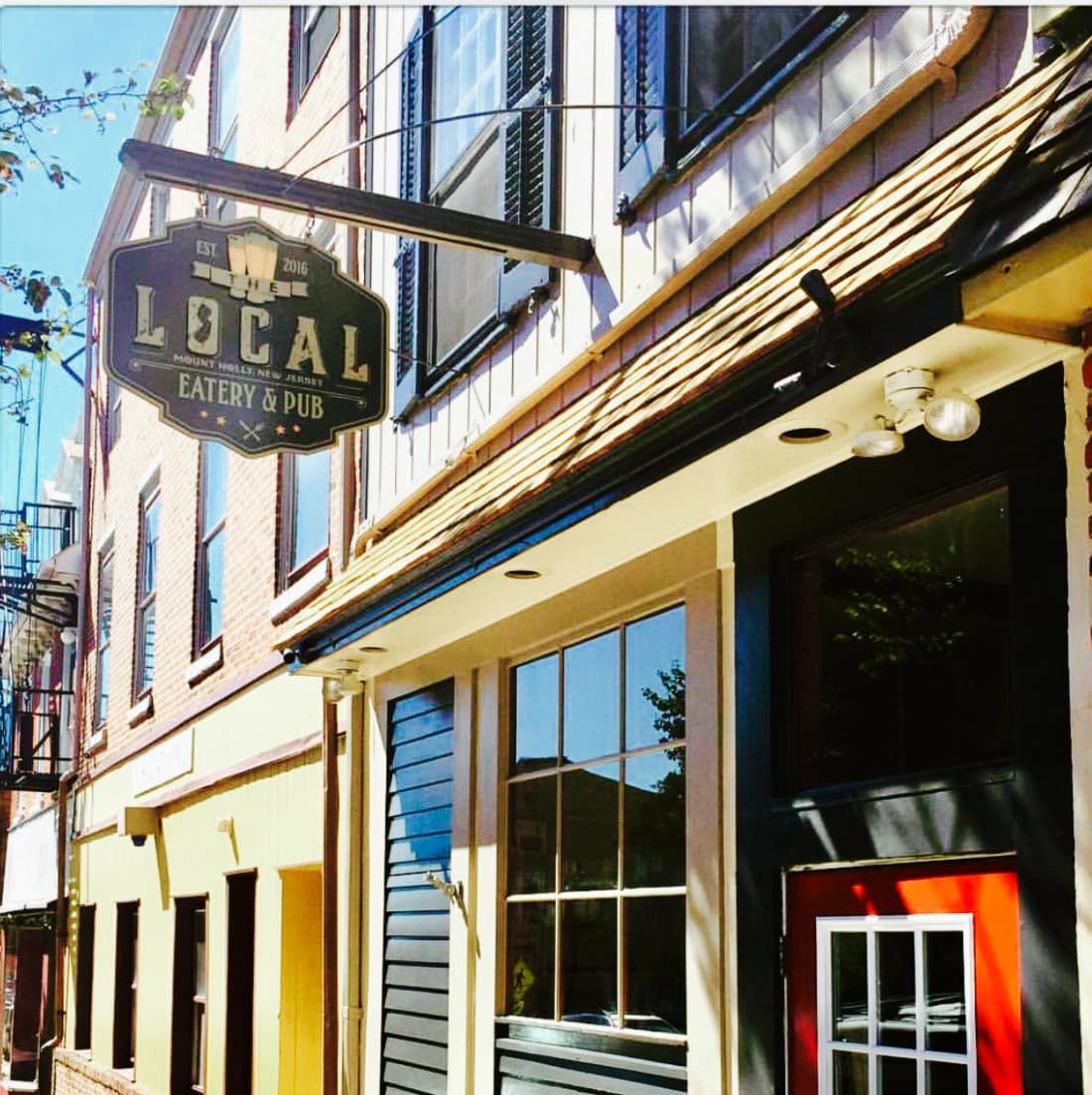 **Mo Hall is part of the JG blogging team, here's his preview of the one year anniversary celebration for The Local Eatery & Pub**
Party, party, party let's all get wasted!!!
Just imagine compiling a checklist of everything that makes the perfect pub. It would probably look something like this:
Extensive craft beer and cocktail selection
Knowledgeable and accommodating staff
Intimate ambiance
Classically trained NYC chef
Locally sourced ingredients prepared fresh daily
All menu offerings priced under $30
Now you are probably wondering what and where is this mythical watering hole. Well you are especially in luck if you are a resident of Burlington County; you need only look to your own backyard. The Local Pub & Eatery in Mount Holly, NJ embodies everything in the aforementioned checklist and then some.
The Local Pub & Eatery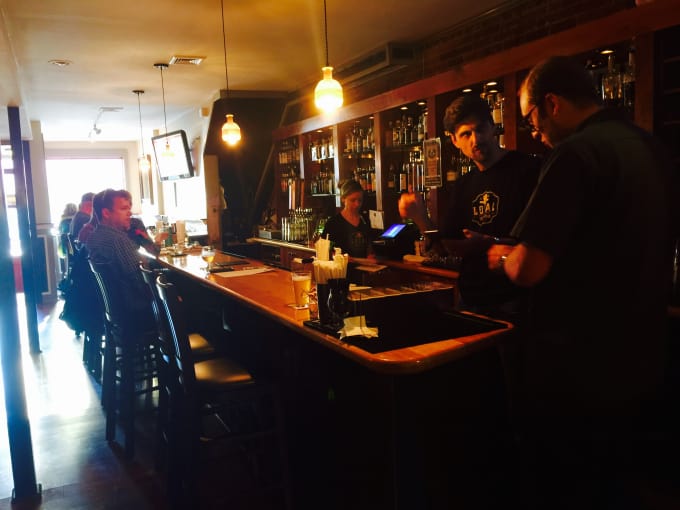 Owners Derek Little and Callum Sachel (pictured above) bring over a combined 30 years of experience in the food and beverage industry into their joint venture. From humble beginnings of honing their craft in just about every notable Princeton hotspot to breaking ground on their very own manifest destiny. The culmination of that hard work is put on display in Mt.Holly'sntown district. They bought former Chef Bill Telepan protégé Michael Carco, into the fold to run the kitchen while they focus on the front of house and the daily operations.
Eats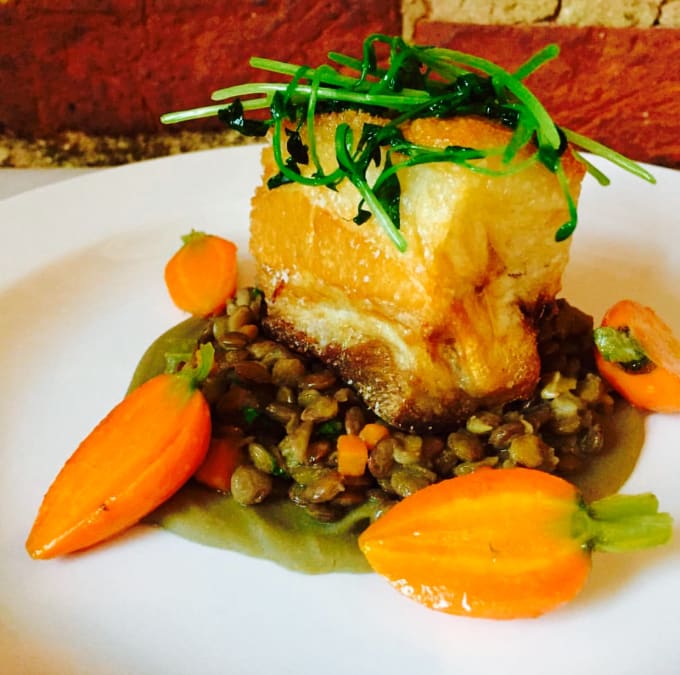 Simply put, if you are a foodie or craft beer enthusiast this is your perfect one-stop-shop. Even if you're not familiar with what's in season or what pairs well together, just ask Callum or Derek and you will be blessed with a spot-on recommendation. Their drink menu stays true to their namesake, with a stocked bar of local purveyors from Jersey's own breweries and distillers. "The idea came to us; can you buy it locally and still get the same quality?" says Derek. "Yes, you can!" Callum chimes in almost instantaneously. Keeping the dollar circulating locally to boost the economy; these guys should probably consider careers in Capitol Hill with that mentality. Ask not what you can do for your Pub, but what can your Pub do for you!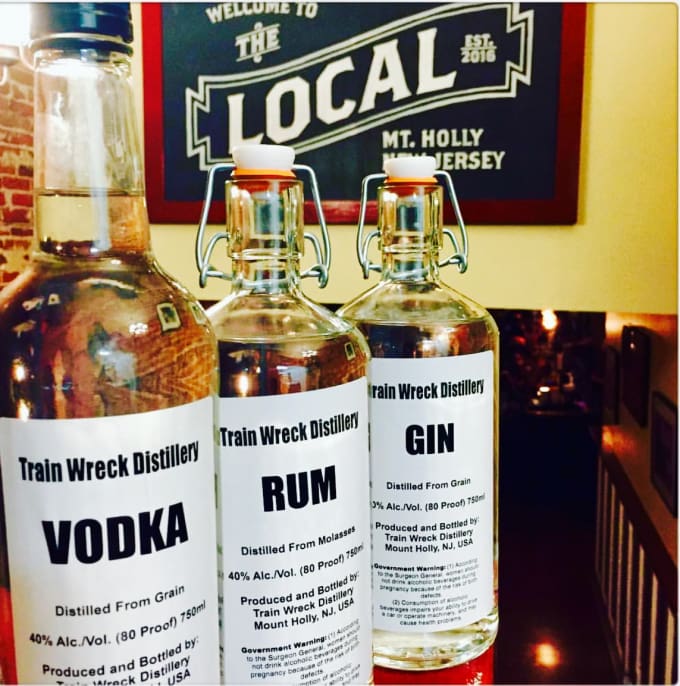 Chef Michael Carco follows in suit with a keeping-all-things-local mindset as well. His seasonal menu utilizes local vendors such as: Zone 7 Farms and Big Catch Seafood Market. His rotating menu is prepared fresh daily with new specials every week. His signature "Local Burger" is definitely a go-to selection. A chuck/brisket blend patty, thick cut bacon, cheddar cheese, a fried egg, and local house sauce all in between a deliciously soft toasted brioche bun. It's LIT!!!!!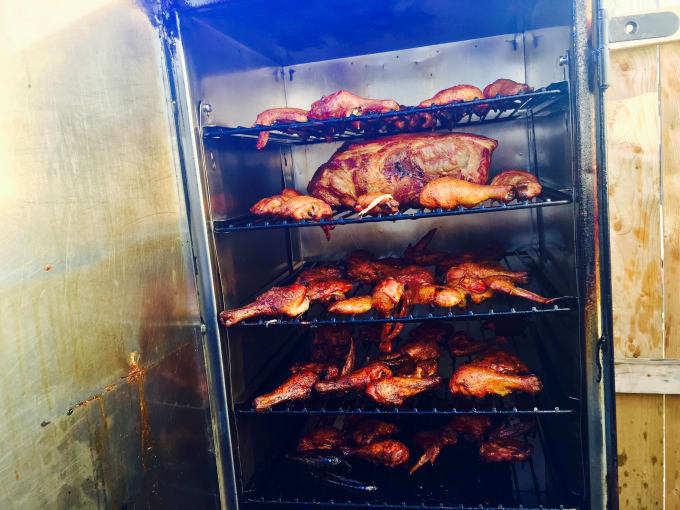 This weekend marks their one year anniversary and they will be celebrating on Saturday the 16th. There will be discounted local drinks and beers as well as appetizers all day long. In addition they will be pouring exclusive limited beers from: Tonewood, Jug Handle and Maginified Brewers that you can't find anywhere else. There will also be live music to add to the nights entertainment. This weekend is the perfect time to show your support to a local business committed to fresh, more importantly, locally sourced everything from Ales-to-Zucchini.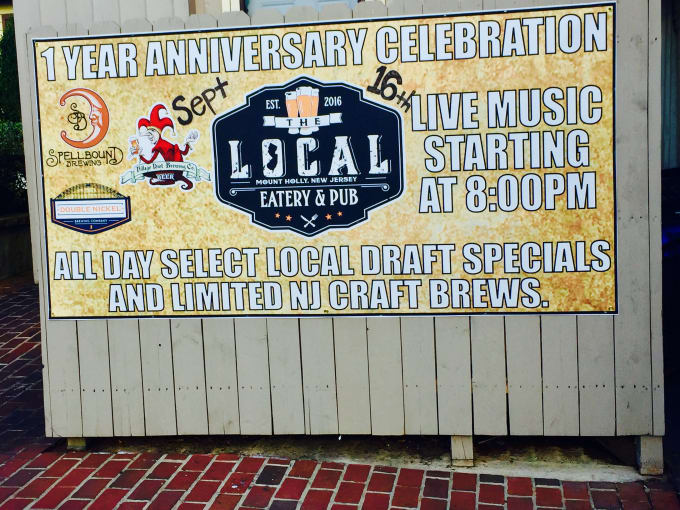 What: One year anniversary celebration
Where: 64 High St, 

Mt.Holly

, NJ
When: Saturday, 

Sept.16th

Why: #issavibe💥🎊🎉💥
If you enjoyed this make sure to check out more posts from the Just Grubbin team here!