unbalanced.media – We are 5 weeks in and some of the mighty have already fallen but the two top dogs, Clemson and 'Bama, are still out there. Let's take a look at the remaining undefeated Power 5 teams and see how likely they are to finish undefeated.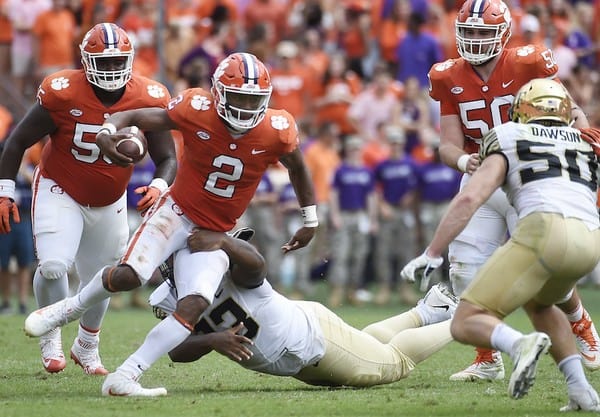 Clemson
They Look: Like they will be back in the title game. Kelly Bryant is legit and the defense looks great. Since FSU fell apart with the Francois injury, the only real test I see is the NC State game. South Carolina could be a challenge but if Clemson is 11-0 that game will not be taken lightly by Dabo and the boys.
Who's Left: #20 NC State, FSU, & South Carolina
Probability to Run the Table: 85%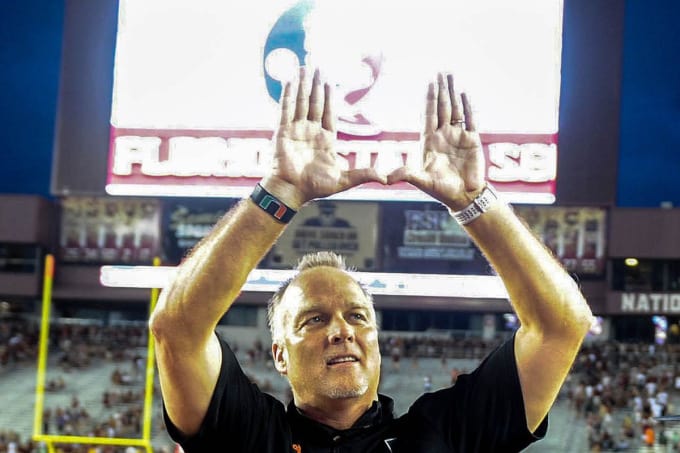 Miami
They Look: Solid but they just squeaked by FSU this week and haven't looked dominant at all this season. I see them dropping 2 of the 3 games below but the progress Mark Richt has made so far is promising. Miami will be back, just not this year.
Who's Left: Georgia Tech, 15 Virginia Tech, & 16 Notre Dame
Probability to Run the Table: 5%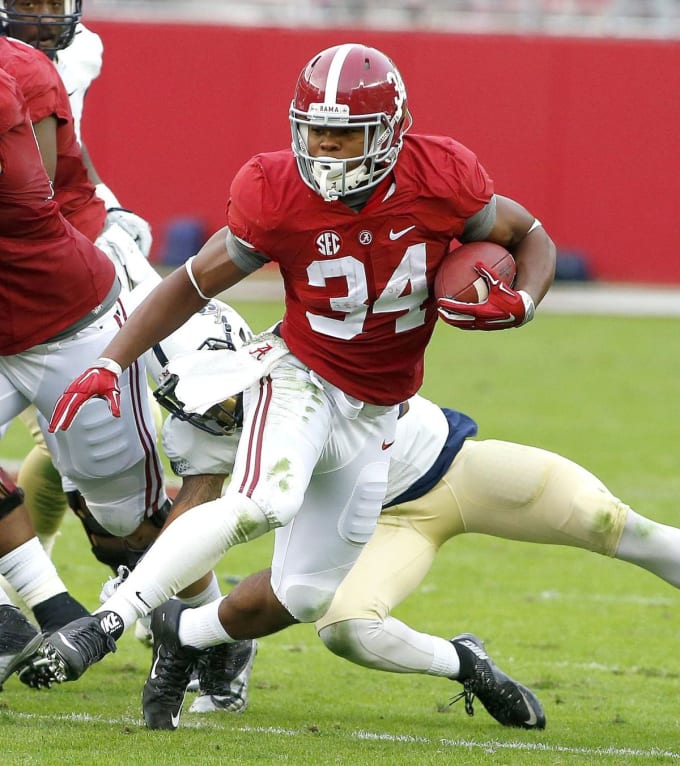 Alabama
They Look: Absolutely DOMINANT. The A&M game this weekend was not as close as the score indicated but it is just what Saban needed to refocus his team. I really only put the LSU game on here because it's a rivalry but if it was possible to hold LSU to negative points, that would happen. The Iron Bowl will be where it's at and I still don't think Auburn is ready for that test yet.
Who's Left: LSU & #10 Auburn
Probability to Run the Table: 90%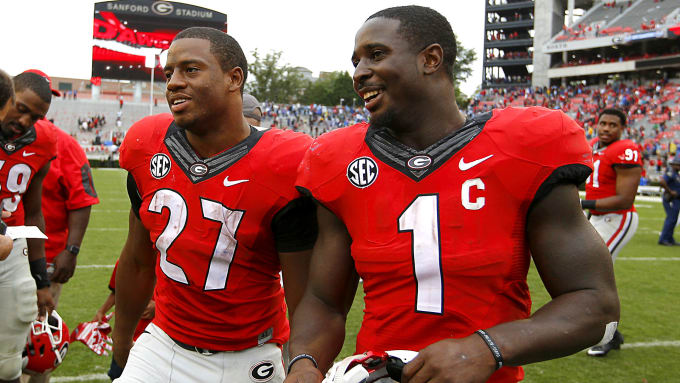 Georgia
They Look: Like the second best team in the SEC. They should beat Florida just on talent alone but the Auburn game is going to be a blood bath. I honestly think that Georgia takes that game and then it will be down to Georgia Tech, which has been a one possession game the last four years with the teams splitting. That will be must see TV.
Who's Left: Florida, #10 Auburn, & Georgia Tech
Probability to Run the Table: 60%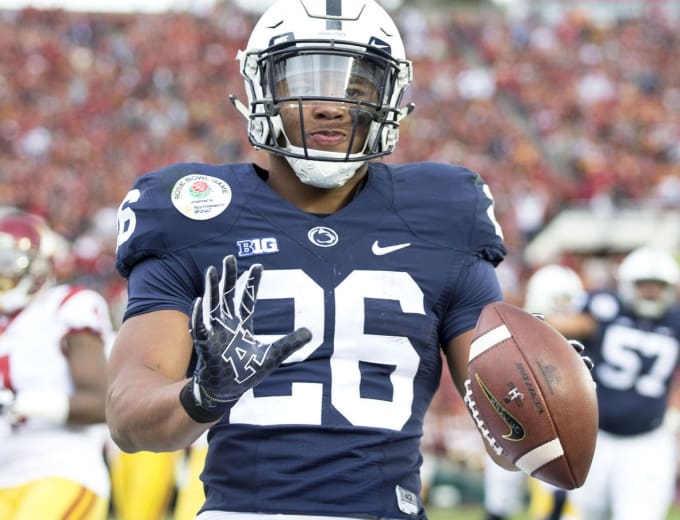 Penn State
They Look: Great for not playing anyone yet but as you can see they have 3 ranked teams coming up which are the cream of the Big 10 East crop. The thing is, Michigan looks pedestrian offensively with O'Korn at QB and I still don't believe Michigan State is back. They are an 8-4 team at best and Penn State should handle them. The game is with Ohio State which is in the Shoe this year and will be their toughest test. I can't call this game either way, but it will come down to the last possession for sure.
Who's Left: #17 Michigan, #9 Ohio State, & #21 Michigan State
Probability to Run the Table: 50%
Wisconsin
They Look: Like they have no one to challenge them. Having Iowa on here may be a stretch but Purdue is another story as they keep looking better each week and will give the Badgers a tough test. Again Michigan doesn't look the same with Speight out for the season, but that could be a 13-10 showdown where offense is purely optional. Avoiding Ohio State and Penn State in the regular season was really the biggest win of the season for Wisconsin.
Who's Left: Purdue, Iowa, & #17 Michigan
Probability to Run the Table: 70%
Texas Christian University
They Look: Like the real deal and that isn't easy for me to say with Kenny Hill playing QB. I must admit he does look good and seems to be a changed man so maybe its time to hop on the TCU train. The Texas game will be tricky and Oklahoma will be fired up as an underdog when they meet. The Tech game is usually a high flying shootout between these two every year but I think that changes this season and they handle the Red Raiders easily.
Who's Left: Texas, #12 Oklahoma, & #24 Texas Tech
Probability to Run the Table: 20%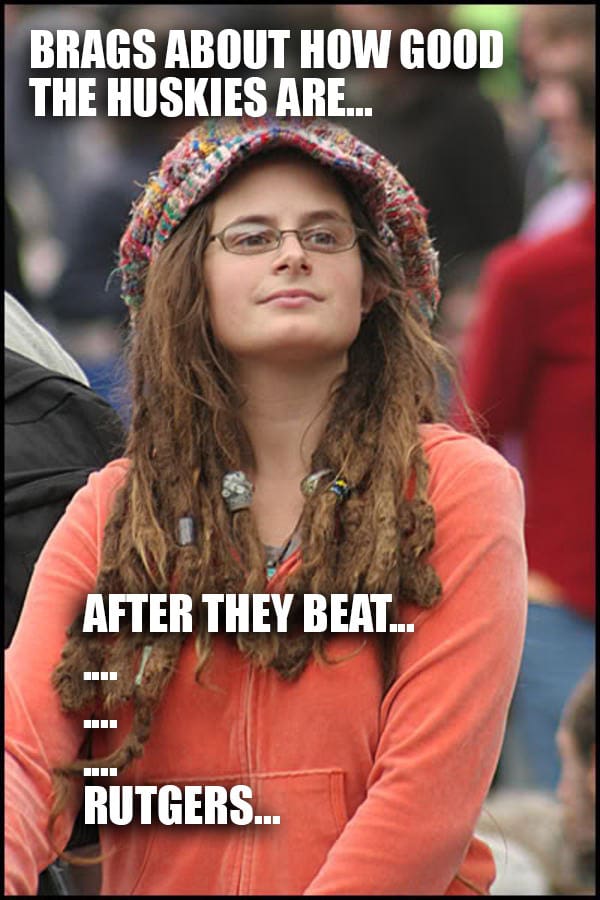 Washington
They Look: Like a really good team that hasn't played anyone with a pulse yet. Everyone keeps saying that's not their fault which I get for their Pac 12 schedule but the non conference is all them. Still they have looked good and even though Stanford is ranked I see Utah being a tougher test for Washington. Then it's a showdown in the Apple Cup which will be a doozy this year. The Huskies may find themselves in the playoff but I see a loss on their schedule out of these three games.
Who's Left: #23 Stanford, Utah, & #8 Washington State
Probability to Run the Table: 30%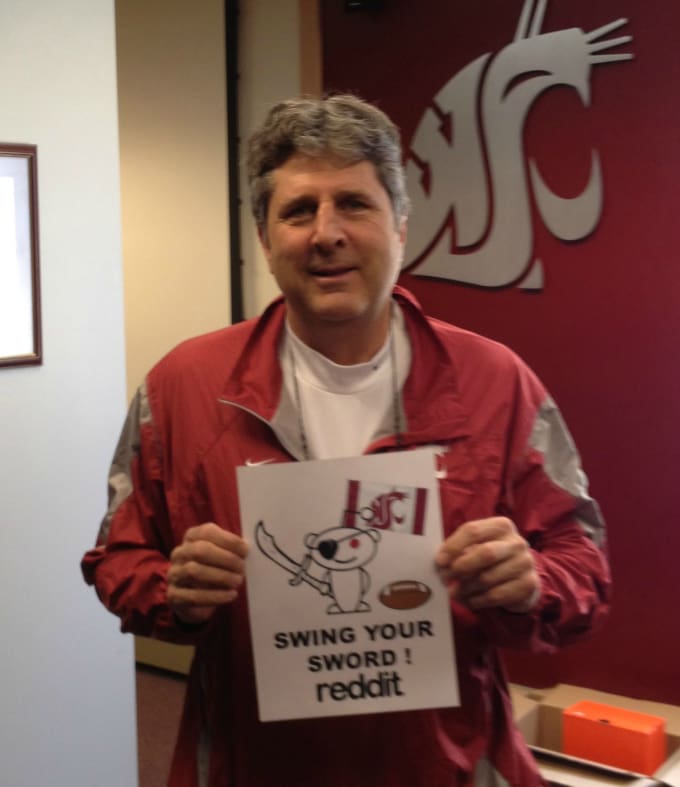 Washington State
They Look: Like a complete team for once. As you know I am a big fan of Leach and his Air Raid system. The thing is they always struggled to put up points against the big boys and then couldn't stop them defensively either. So far that looks to have changed, which is a great sign. After beating USC the Oregon game last week was one Wazzu usually drops but the fact that they handled business was a big plus in my book. They catch Stanford and Utah each the week before Washington and then have a shot at the Huskies in the Apple Cup. I just don't think they get through the season unscathed but if they do the mania that is Mike Leach will be at an all time high.
Who's Left: #23 Stanford, Utah, & #5 Washington
Probability to Run the Table: 25%
Summary
It will be interesting to see how this all plays out. Keep in mind my percentages don't take into account the conference championship games. In reality, I see 'Bama and Clemson going 13-0 and maybe someone from the Big 10 potentially going undefeated but the Big 12 and Pac 12 champs will each have at least one loss. Odds are a few of these teams trip up against someone I didn't list, which again is the beauty of college football.
If you enjoyed this, make sure to check out more Grubbin Sports posts here! Also make sure to tune into the JG Podcast to hear our irreverent and random food and sport takes!