orbitz.com – Two slices of bread. Fifty states. Endless possibilities. In honor of National Sandwich Day on November 3, we break down every state's most iconic, must-eat sandwich from the Redwood Forest to the gulf stream waters. How many have you tried?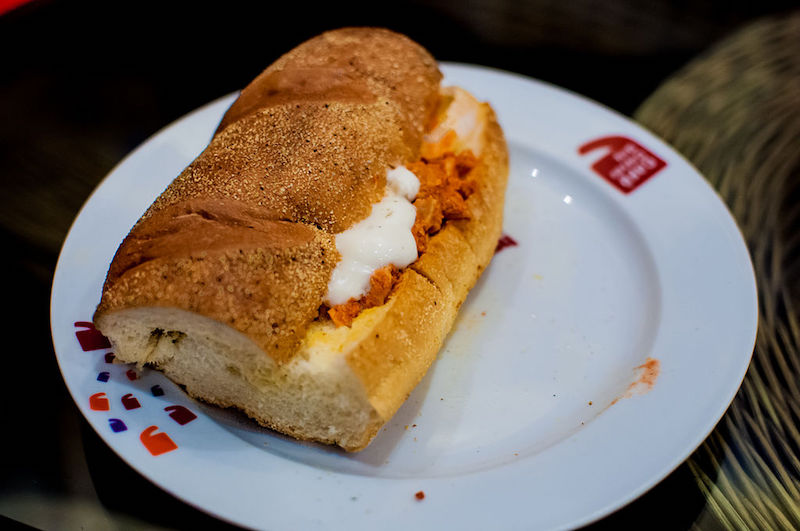 Photo: Sirsendu.mohanta via Wikimedia Commons
Alabama: Chicken Sandwich with White Sauce
"Barbecue" means something different in just about every state. But in the Heart of Dixie, the quintessential barbecue sandwich is pulled chicken with white sauce—a gravy made of vinegar and mayonnaise that's thicker than the humidity of an Alabama Indian summer.
Alaska: Reindeer Sausage Sandwich
Santa might put you on the naughty list for this one, but where else can you try spicy sausage links made from reindeer meat? While the animals technically came to the Last Frontier by way of Siberia, reindeer sausages, burgers and loose meat sandwiches will go down in Alaska history.
---
A reindeer sausage sandwich you saaayyyy?! Just gonna munch on Rudolpoh huh.