"My original plan for late October was to check out Puerto Rico, but Mother Nature had other things to say about that. Instead, I detoured to Miami Beach, finally making it back after several years, and sampled cuisine across the island."
**Jamiel is one of the founding fathers of the JG team. He recently took a trip to Miami Beach with his lovely girlfriend Courtney and blogged about the random adventure that ensued.**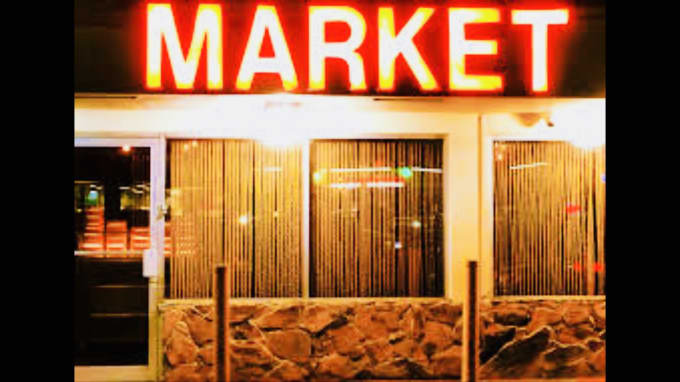 The first place we stopped at was totally by accident and followed a Just Grubbin level of randomness that we should totally expect by now. I forgot my Halloween costume back in New Jersey so we found the closest costume store. As we entered, we ended up being interviewed for some local tv station by a witch or a cat, I'm still not sure. Whatever, moving on. We went inside and this one lady customer was aggressively trying to flirt with/pick up the woman who was trying to help us find stuff in the store mid-assist. Of course I encouraged her to shoot her shot and make it happen, but then I realized she was "with" an elderly gentleman at the front of the store. Now thoroughly confused and ignoring all this randomness surrounding me, I asked where we could find good food nearby. She warned us that even though it looks sketchy from the outside, we should make our way to the Drunken Dragon, which she politely guided us to. The outside looks like a sketchy hood market or bodega if you will, with a large neon red sign that literally just says "Market" in big block letters. There is no indication whatsoever of what we might find inside. But once we walked in we were transported to this magical land of fantastic food and delicious people. I mean… you get what I mean.
"The Drunken Dragon Fries were seasoned with curry salt (yes, I had to double take) and came with a side of truffle aioli (yes, Big Al, Aioli)."
We ordered the Stir Fry Chicken Udon and the Korean BBQ Short ribs. Both dishes were absolutely phenomenal. The stir fry was prepared perfectly and the mixed veggies were crisp. Courtney said, "Oh my God these are so good," about three times while eating, so that should paint a little mental picture of how good these things were. There was literally a flavor burst with every bite. The short ribs were grilled to perfection with  gorgeous grill marks just letting you know that these pieces of magical pork were packed with flavor. The meal comes family style, but full disclosure… I ate almost all of the short ribs by myself and was still craving more when I finished. The Drunken Dragon fries were seasoned with curry salt…yes you read that right, I had to do a double take myself and came with a side of truffle aioli… yes, Big Al, aioli (shoutout to the JG podcast). Never in my life have I eaten fries faster or with more gusto. Curry salt found its way to my heart and will definitely be finding its way into my home pantry.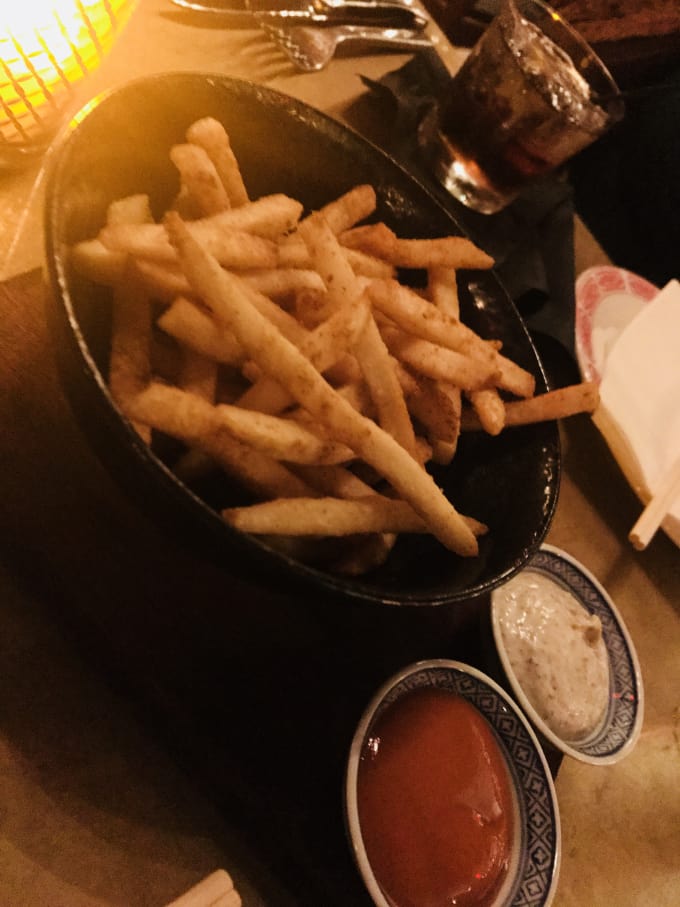 The Vibe
I have to take a second to talk about the decor of Drunken Dragon. As you walk in, you'll notice the artwork on the walls indicated a preference for BDSM. Weird for a food establishment, but when you combine it with their mixture of modern and traditional Asian adornments it gave it a classy, refined vibe.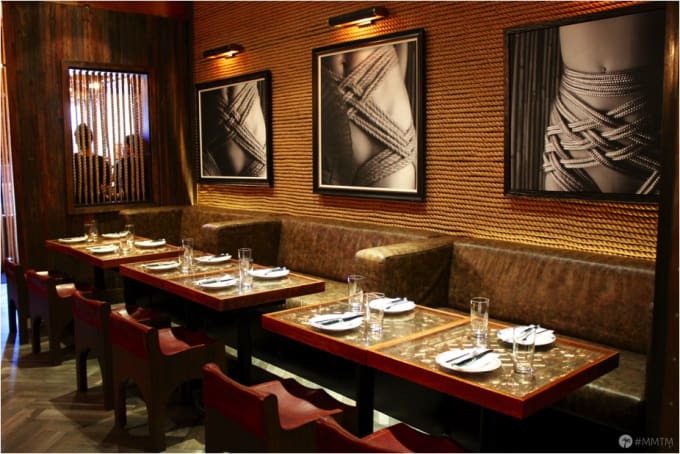 "Because of the BDSM on the walls and the sketchiness of the "Market" sign I'm thinking to myself, "This is super sketchy, am I going to die in a back alley in Miami Beach?"
After our meal the head chef Kevin came out and asked us about our meal and all that good stuff, shoutout to Kevin. We told him where we were heading afterwards… some random Miami club. We quickly vetoed those plans to keep with the randomness of the night, when he said to follow him. He proceeded to walk us through the kitchen and out the back door into the rain. Anyone who knows me knows that I'll never think twice about random occurrences like that. Because of the BDSM on the walls and the sketchiness of the "Market" sign I'm thinking to myself, "This is super sketchy, am I going to die in a back alley in Miami Beach?" But lo and behold he brought us next door to the coolest little back alley modern dive bar I've ever seen, The Fox Hole.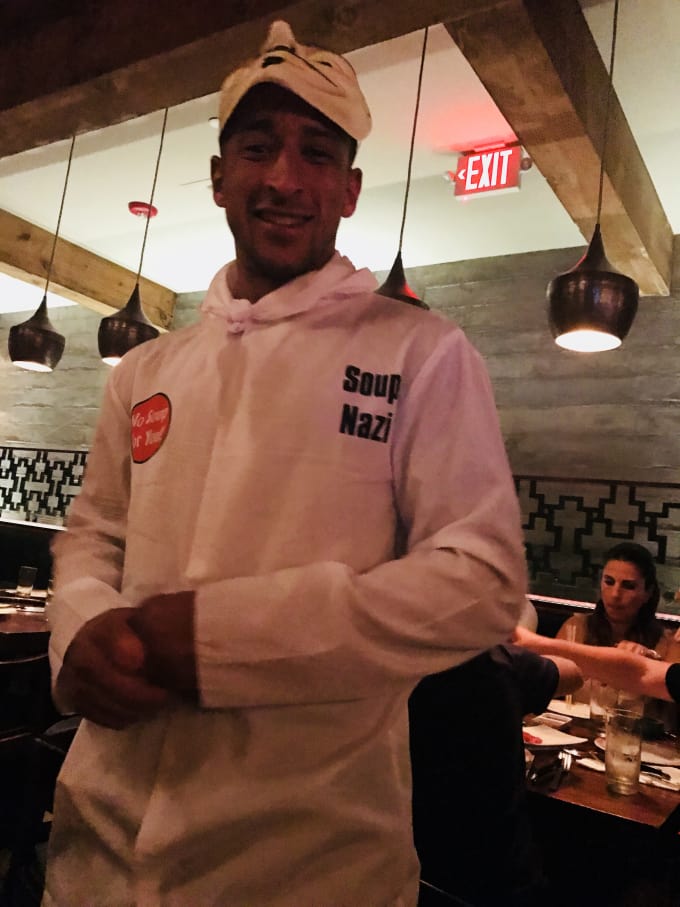 The Fox Hole
The Fox Hole had two floors, a great DJ, a fantastic modern hip hop ambiance, and a clearly loyal customer base that was hitting all the moves on the dance floor. For all of you that don't know the Miami Beach nightlife doesn't end until the sun comes up so we stayed and got it in until the sun came up, pretty much. I don't make the rules I have no regrets.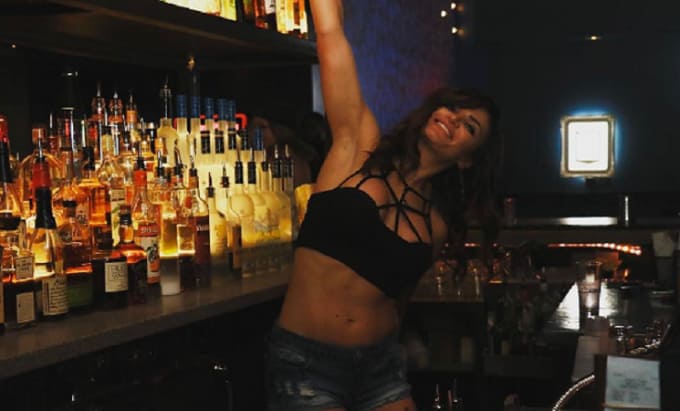 The Drunken Dragon and The Fox Hole took up our entire first night in Miami beach. So be sure you check out part 2 of my Miami Beach review for more about the Buenos Aires Bakery and Cafe, Iron Sushi, Varanda's Brazil Cafe, and Orange Blossom.