dc101.iheart.com – Step aside, sliced bread. There's a new greatest invention ever!
KFC announced their own limited edition 11 Herbs & Spices Firelog. When you set it ablaze in the fireplace, it will fill your house (and your heart) with the delicious smell of the Colonel's secret recipe.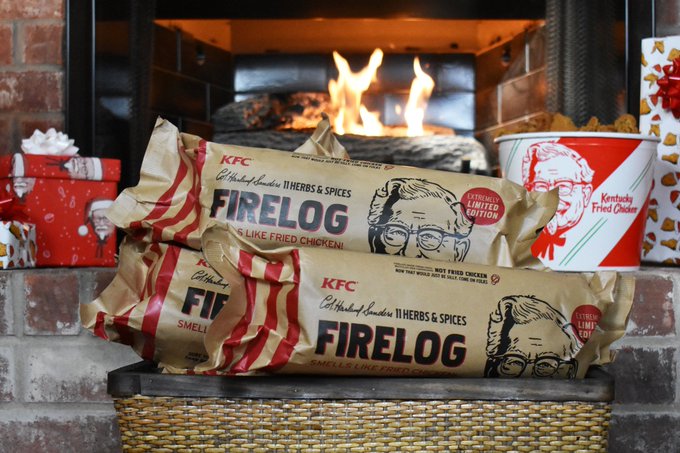 KFC selling logs for your fireplace that smell like its original recipe fried chicken. You can get them at http://www.KFCFirelogs.com for $18.99.


Oh yea! KFC understands America. I can't wait to curl up in front of the fireplace this holiday season with the smell of fried herbs and spices in the air and pocket Ribs in my mouth. I'm writing in The Colonel for president 2020!