westernjournal.com – Two happy little kids got just what they wanted for Christmas this year: a huge bottle of ketchup and a Taco Bell gift card.
Each child, from two different families, wanted the simplest of gifts this year.
Their families were happy to oblige, resulting in some pretty hysterical videos that have already gone viral.
First up is 4-year-old Natalie Grove from Rockford, Michigan. Natalie asked Santa for one present this year: a Taco Bell gift card.
Natalie's love for Taco Bell apparently runs deep, as evidenced by the video below.
When Natalie tore open the small package, her face lit up with delight before she began screaming at the top of her lungs, "TACO BELL GIFT CARD!!!
She jumped up to say "Thank You" to Santa with a huge grin on her face that said all her Christmas dreams had come true.
Natalie's mother, Sarah Grove, told WXMIthat her daughter is turning five in January and wants to have her birthday party at — you guessed it — Taco Bell.
Next up is a young boy named Sawyer who has a deep love for ketchup.
Sawyer's aunt wrapped up a massive bottle of ketchup and gave it to Sawyer for Christmas.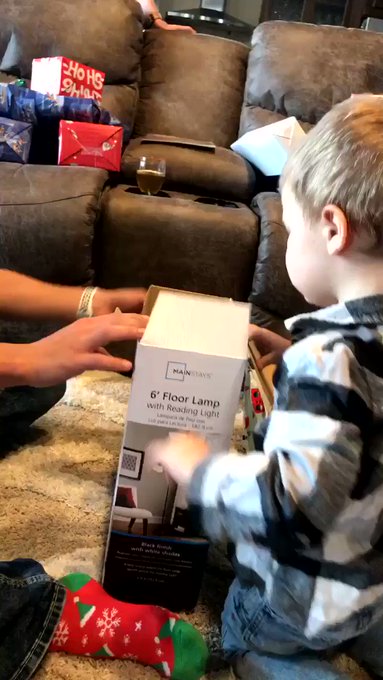 Morgan Deichert@morgandeichert
When your nephew asks for ketchup for Christmas, you get him ketchup for Christmas359K3:59 PM – Dec 23, 201884K people are talking about thisTwitter Ads info and privacy
"Whoa. Ketchup! Ketchup! Ketchup is in here," Sawyer is heard saying as he opened the box.
"What's in here? Ketchup? Look at what's in there! Ketchup is in there!" he exclaimed.
The video has been viewed over 5 million times, and even caught the eyes of someone at Heinz Ketchup who might see the beginning of a beautiful partnership.
As a huge advocate of Taco Bell and a Pro Ketchup truther this truly warms my heart. Not only does this make me kinda sorta want a bad ass kid for myself but also lets me know that the next generation is going to be okay. Also shoutout to the family members for not over thinking and it and giving the kids exactly what they wanted no matter how strange it may seem. The real winner here seems to be Heinz, they bagged one of the NFLs best QB's and now they get more viral attention from this. Stay hot Heinz.