Romance for lovers: from prestigious European restaurants to ordinary apps
It has always been characteristic of lovers to show their feelings in many different ways. But, undoubtedly, one of the best ways to show attention to the other half was and remained a romantic dinner. And to really stun your partner, you should invite him or her to one of the most romantic restaurants in Europe, which serve original dishes from the best chefs. Here are a few restaurants that are worthy of being considered "the most."
Well, those who travel in Europe should definitely use the appropriate free apps for iPhone to find out more about interesting restaurants. Because there are a lot of them, and even just naming all the worthy options in a short article will not work. Couples in love should also pay attention to the Noteit Drawing app. With its help, you can quickly and easily create unique drawing objects, pleasing your other half with them. And it's much better than just sending text messages. You only have to try this cute utility to want to use it as often as possible. But back to restaurants.
Les Ambassadeurs
This prestigious restaurant is located in Paris, and its table at number 18 has one of the best views of the Place de la Concorde. It is important to consider that the institution is expensive and posh. And therefore the food, the atmosphere, and, of course, the prices are appropriate.
The restaurant began to receive its first visitors back in the second half of the 18th century, and its floor is paved with seven different kinds of expensive marble. So the place is perfectly suitable for those who want to experience a pleasant feeling of immersion into the atmosphere of luxury, ideally complemented by haute cuisine.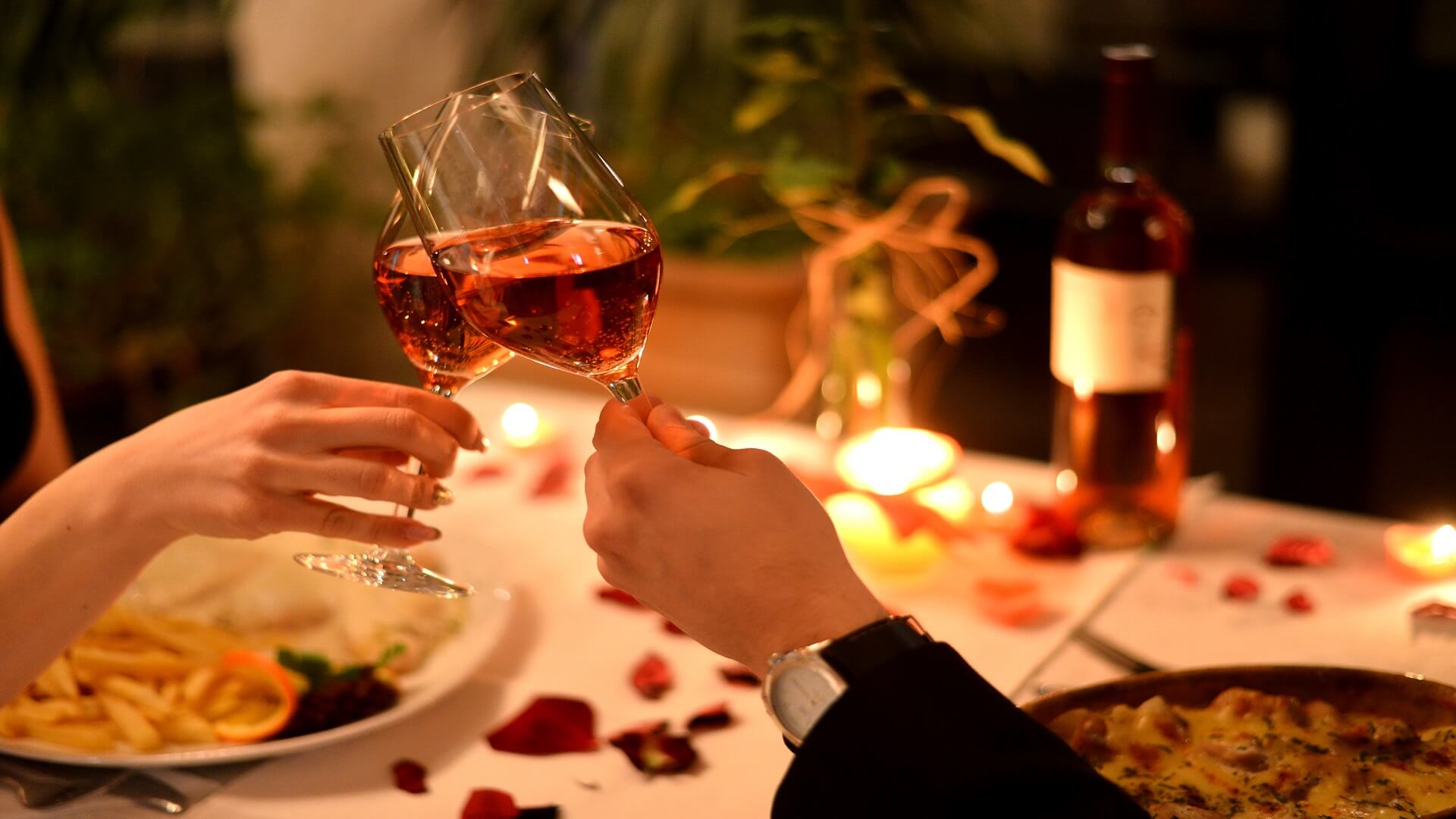 Solo per due
This restaurant is considered to be the smallest in the world and is ready to fight for the title of the most romantic. There is only one table and an incredible atmosphere where lovers can focus all their attention only on each other. Solo per due is located not far from Rome in a small town called Vacon.
The building where the restaurant is located was built in the 19th century, and around it, there are many interesting things. First, it is a garden with palm trees that were brought here from different parts of the world. Secondly, there are the ruins of the house where the poet Horace once lived. Third, there is an ancient fountain – very beautiful and atmospheric.
It is important to know: in the restaurant only Italian food is prepared, the main part of the ingredients which grows here. In addition, the owner of the restaurant will personally ask what menu the guests prefer – vegetarian, meat, or fish.
Ambrosia
This restaurant is located in a very popular location. We are talking about Santorini in Greece. Here visitors are welcomed by a small house located in a cave, which is carved right into the rock. However, the institution has only benefited from this and offers a couple of terraces, on which there are 11 tables for visitors.
The appetizer consisting of fried calamari with sour cream, ouzo, and pesto sauce is the house specialty of the restaurant. And if visitors like meat, they should order the dish of lamb with rosemary, which is worthy of being described in poems.
Important: For romance to peak, it's worth making sure to visit Ambrosia on a clear-weather evening during a full moon. And this is easy to set in advance by selecting the appropriate iOS download app. Then the view of Santorini's caldera is truly magical.
Well, in conclusion, we would like to at least mention Marcus Wareing in the Berkeley Hotel in London and Ristorante Castello Banfi in Montalcino (Italy).