Every blog seems top do one of those "Best of" lists to end the year, so we shrugged our shoulders and decided why the hell not join in on the fun.  We started this blog at the end of May 2017 and 740 something posts later (feels like we've been doing this for years) we're on to 2018! Our list is going to be based off you guys, the grubbers. So every category will be based off of the amount of views/streams the post, video or podcast received.
---
 Most Viewed
JG
Food Reviews:
Now when I say that this the best deli that I've EVER been to, I absolutely mean that.  For those of you who say Wawa has good sandwiches, go fuck yourselves. You must love Spam sandwiches and Arby's, because you absolutely do not know what a real authentic sandwich is. The only reason I stumbled upon this place is because I won a free lunch at work and Diane's was one of the options. I decided to do a little recon and try it before I wasted a free lunch on it……and boyyyyyy am I happy I did.
So, everything on the menu is excellent but one thing really stands out for me: the Combo pulled pork/beef brisket sandwich. I can't help myself. Every time I go I get the same thing. Slow cooked pulled pork layered on top of tender brisket. I always get the spicy Sauce to add some kick and because the flavor is an outstanding peppery/sweet amalgam.  Every bite is a delight. To top it off, their fries are the perfect pairing: crisp, fresh and with a dash of seasoning salt.
---
This smoky basement bar (12 Steps below ground, get it? Get it?!?!) is somewhere I've been meaning to try ever since I started exploring the South Philly food scene. It's right at the edge of the Italian Market and I expected the power of the market to show up.

They didn't disappoint.
---
I took a bite of that chicken and instantly got an attitude. Started looking around like someone slapped my mom and took off running and I couldn't find them. That thing was so flavorful… it was def spicy but it was soooo good!
---
On the menu the Oink & Moo is described as "the best of both worlds" and woo shit they weren't lying.  You get one brisket slider and one pulled pork slider, they both had the signature slaw and the classic BBQ sauce on them. I really couldn't tell you which one was better, they were both so damn flavorful. Both sliders had that good smokey BBQ flavor and both meats were so tender and juicy. I just wiped drool from my mouth while typing that, seriously do yourself a favor and try these.
---
Down the street from the hotel there was a 24 hour diner, but this wasn't a normal 24 hour diner like the ones back home in Jersey with waitresses named trixie, and 6 hour old coffee, no, no. This diner was fucking 6 floors of absolute recklessness.

6 fuckin floors folks! They had mother fucking elevator in a diner. Needless to say it was pretty fucking funny watching hammered and thirsty 21-25 year olds trying to get lucky at the end of the night. Now for me, if you haven't already gotten an over the pants handksi by now, there is absolutely no hope! But I guess Nashville has different rules. If at first you don't succeed, try until 6 am!

Again, as I stated in my first ever post, I usually forget to take pictures of most meals. And this is no different. But for a limited breakfast menu, I just went with a breakfast staple of 2 sunny side up eggs, 2 home made sausage patties and a bowl of grits. Nothing special about this meal except for the best grits I have ever had (until later in the trip).
---
Top 5 

JG

Podcast Episodes of 2017:
3.)

Episode 3

featuring Chef Barbie Marshall of Hells Kitchen All Stars
2.)

Episode 7

(The Holiday Episode) 
1.)

Episode 5

featuring Chef Tim Lopez of the Philadelphia Eagles
---
Top 3

JGTV

Posts
3.)

Episode 2

– Craftsman Row Saloon & Fox and Hound
2.)

Episode 3

– Philadelphia Eagles Fan of the Game Tailgate Presentation
1.)

Episode 1

– Bowlero, Feasterville Grand Opening Hosted by Brian Westbrook.
---
Top
JG
 Event Reviews: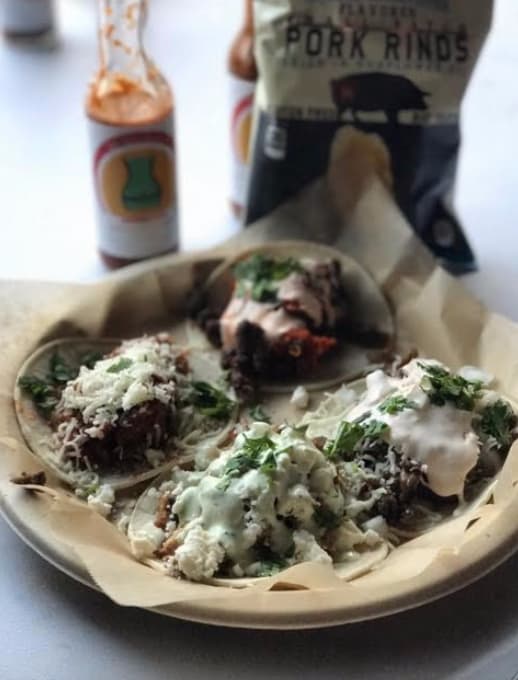 5.) Haddonfield Night Market Food Truck Festival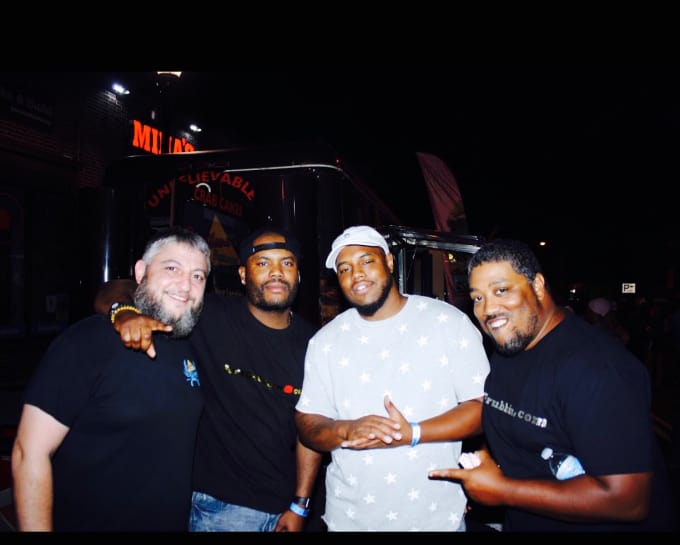 3.) Just Grubbin Series:

Art-B-Que 2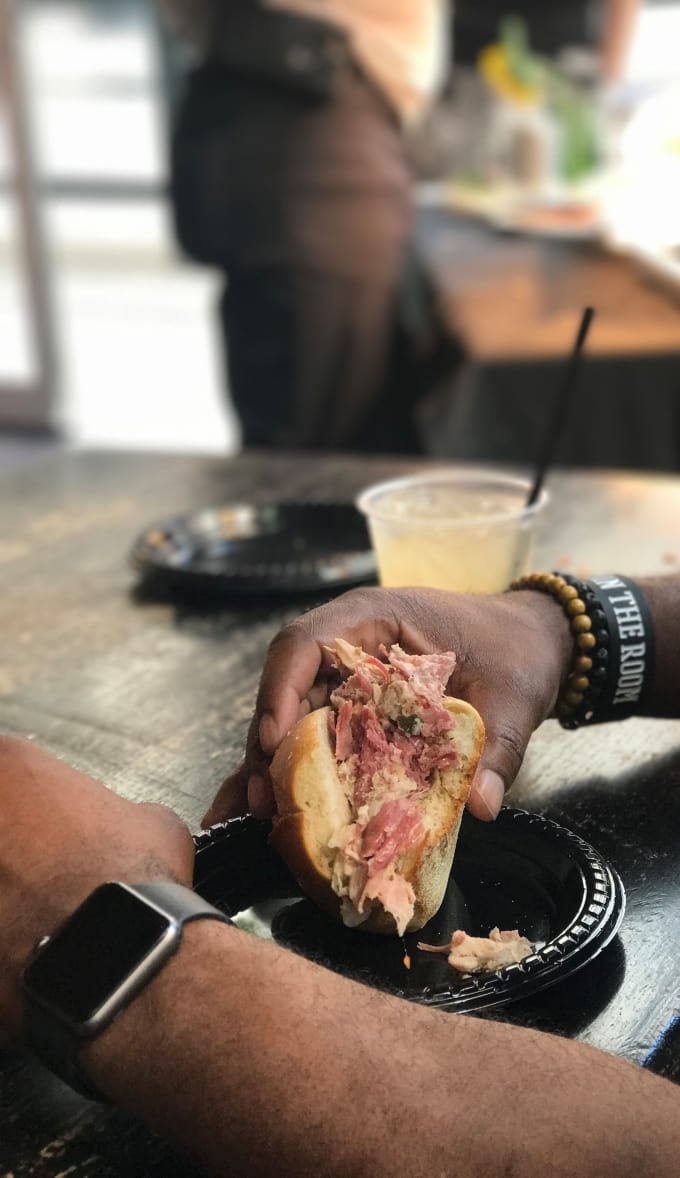 2.) Just Grubbin Series:

Taste on the Beach

, written by Mo.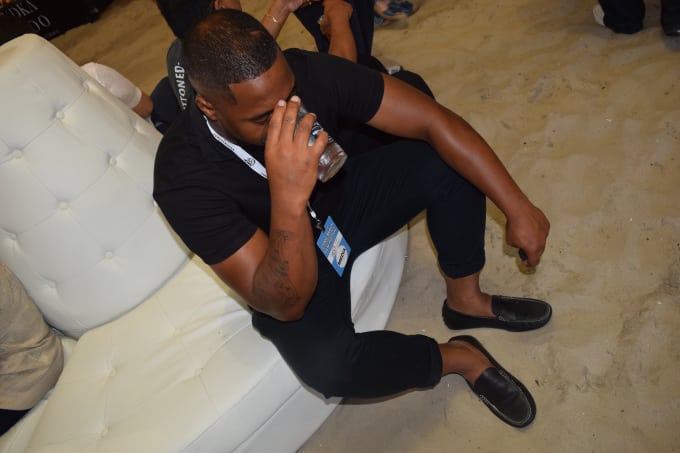 1.) Philadelphia Food & Cheesesteak Festival
Review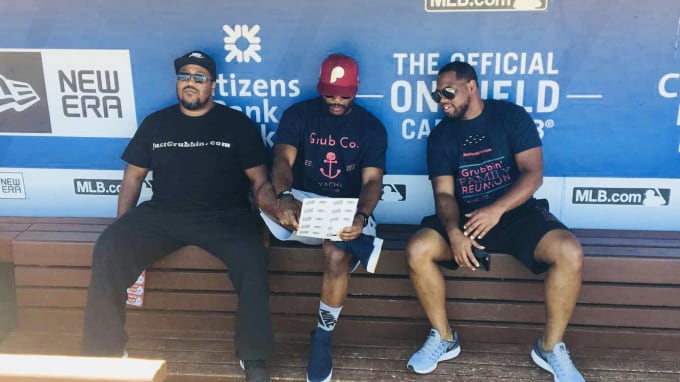 ---
Top 

JG

Original's:
6.) JG ORIGINAL: "DEVOUR THE COMPETITION" WITH CHEF TIM LOPEZ OF THE PHILADELPHIA EAGLES –

WEEK 12, CHICAGO BEARS PT. 1
Part 1 of this week's "Devour the Competition" is a Chicago style pizza topped with pepperoni and sausage, enjoy and be on the lookout for part 2 coming later this week!
5.) JG ORIGINAL: VEGGIE NOODLE RECIPES READY IN 30 MINUTES OR LESS
We're all in a hurry these days, and getting something to eat? It's hard enough, without the focus that we all need to have on eating healthier. And what about fruits and vegetables? Getting the recommended number of servings of those vitamin- and antioxidant-rich goodies into our daily eating habits is hard, too.

Luckily, there's a way to combine the need for speed (when we eat) with the need to improve the food that we're eating—noodles made out of vegetables.
In a game where the over/under on total passes thrown is usually around 5 it is always a treat to see two teams who run the triple option best face off. Also, factor in the all of the nostalgia and military presence and it is just a great atmosphere overall. I've personally always been a big Air Force fan dating back to the Fisher DeBerry days when Beau Morgan was tearing up teams running the option in the 90's but you can't beat this matchup.
3.) JG ORIGINAL:

DRAKE'S HOTTEST SAUCE

– A LOOK AT DRAKE'S BEST FOOD RELATED LYRICS, written by

Mo.
Over the years low key foodie and 6 God, Aubrey Graham, has been quietly slipping in some of raps dopest food lyrics. Whether name dropping Michelin Star restaurants, describing an elegantly expensive dish or just a metaphorical manslaughter he's been on point with it. Here's my top 10 list of the best offerings from his lyrical buffet.
2.) GRUBBIN SPORTS:

ACC PREVIEW

, written by

Jay

.

The Dish – Thanks to google let's go with Eggs and Livermush which to me just looks like scrapple that I love. A bunch of mystery meat that is mashed together, burnt to all hell and served nice and crispy. Can't beat it folks. I have to try some Livermush one of these days. Don't ask me how this compares to the Tar Heels though…..
Despite My 6'4″ 135 lb shredded frame (shut up Leer)  I'm not, nor have I ever been a big fan of Thanksgiving. Now how in the world can Big Al not be a fan of Thanksgiving, you're probably asking yourself? Well I'll tell you, and no it has nothing to do with the politics behind the whole holiday… it's literally just me not giving a damn about a day dedicated to being glutinous. I'm a MF'ing adult, don't tell me when I can eat and that I can devour as much as I want too yo. That's called Tuesday's for me.. better yet I do that shit whenever I feel like it (also when my broke ass has the money for it).
---
From the entire Just Grubbin Team, we want to wish everyone a very happy New Year! Remember that whatever happened over the past year, be thankful for where it brought you. Where you are is where you're meant to be. 
Have fun, be safe, and enjoy…we'll see ya'll in 2018!